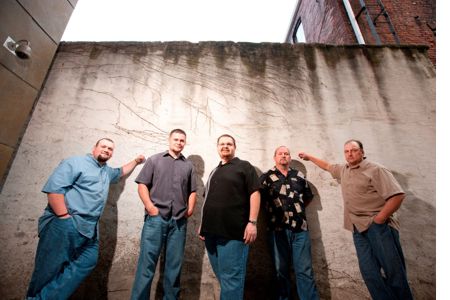 /Mike Conner/ Just wanted to give you all a heads up about a HUGE show that seems to be growing by the hour. On Sunday, February 19, in Roanoke VA a bunch of Herschel & Joyce's friends in the bluegrass music world are coming together to help raise money to pay their quite large medical bills. As you may know, they were BOTH diagnosed with cancer on the same day, and have been undergoing treatments, both radiation and chemotherapy for the past several months so as you can imagine, the expenses are tremendous.
So far, the line up is The Seldom Scene, Junior Sisk & Ramblers Choice, Grasstowne, The Travelers, Springfield Exit (Linda Lay, Sammy Shelor, Marshall Wilborn, David Mclaughlin, David Lay) The Stacy Grubb Band, Acoustic Endeavors, Kevin Baucom, Republik Steele, Johnny & Jeanette Williams, and more to be announced as we move forward.
Herschel & Joyce have touched many lives in this business over the last 50 years, and it is truly wonderful to see so many of their friends stepping up to help.
If you'd like tickets to this one-day extravaganza of music, there's several ways to do that. You can call toll free 866-883-9466, or visit the web here: http://roanokefiddlefest.ticketleap.com/-seldom-scene-grasstowne-jr-sisk... [1]
If you can't attend but would like to make a donation, there are several ways to do that. If you visit the web link above, you can make a donation there at any amount starting at $5. If you'd like to mail a check, make it payable to "Sizemore Benefit" and mail to 3110 Williamson Road, Roanoke VA 24012. And finally, you can call he toll free number and make a donation on the phone via credit card.
If you're thinking of coming to the event from out of town and need a place to stay, Best Western Plus at Valley View is our official hotel, and is offering discounted rates at $64.99 per night, $20 off their regular room night rate. Just call and ask for the Sizemore Benefit discounted rate at 540-362-2400.
If you're a band that would like to donate your time, or a volunteer in some other capacity, please contact me directly at mikeconner61@gmail.comso [2] we can work out the details.
Please visit out FaceBook page and give us a "like", https://www.facebook.com/pages/Benefit-for-Herschel-Joyce-Sizemore/10726... [3]
Thanks, hope to see some of your there.