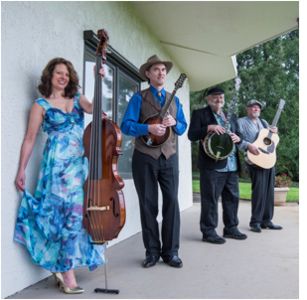 Since coming together in 2005, Kathy Boyd & Phoenix Rising has stacked up an impressive number of awards for their performance and songwriting abilities.
2018 has started out looking like yet another banner year for the Salem, Oregon based group as the month of March found them announced as Silver Medal recipients in the Global Music Awards for their latest release "40 Years of Lonesome" in the categories of lyrics/songwriter(s) and album. Just two weeks later the band brought home FOUR nominations in the 2018 International Music and Entertainment Awards (winners to be announced June 16th at a ceremony in Ashland, Kentucky).
Nominations in the 2018 IMEA Awards include:
Bluegrass Group of the Year
Bluegrass Album of the Year – 40 Years of Lonesome
Bluegrass Song of the Year – Stone in My Shoe (Tim Crosby, BMI)
Gospel Song of the Year – Who Will Pray For Me? (Kathy Boyd, BMI)
Ms. Boyd also won a 2017 Global Music Award for the song "Who Will Pray For Me".
With six CD's in radio rotation, the band is known far and wide not only for their songwriting abilities but also for their high energy entertainment style. In the words of Randy Shelton of Nevada's "Silver State String Buster" magazine, "Kathy Boyd looks to be 100 lbs. soaking wet but that little gal can knock a song right out of the park".
"After almost 14 years together we definitely have our own unique sound." states KBPR band leader Kathy Boyd, "We've now reached a spot where we are so comfortable with who we are and what we do that it's allowing us to stretch in new and more complex musical directions."
"Audience response to all of our music continues to be enthusiastic, which in turn makes us better performers. It's a huge circle of excitement and love that benefits everyone!"
For additional information on the band we invite you to visit any or all of the following websites:
For additional information on the Global Music Awards visit www.globalmusicawards.com [3] and for additional information on the IMEA Awards visit www.imeaawards.com [4]