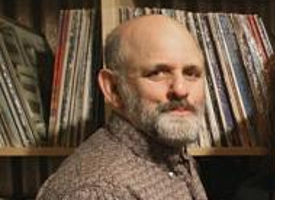 AirPlay Direct is pleased to announce the appointment of Ken Irwin to the newly created role as AirPlay Direct's "Special Projects" Ambassador. "This role was created specifically for Ken Irwin, AirPlay Direct's 'Iconic Innovator' Award recipient for 2017. Ken's artistic abilities and proven professional skill set uniquely qualifies him for a role of this caliber," says Lynda Weingartz, CEO - AirPlay Direct. "Ken will be participating on a variety of very different and forward-thinking creative projects with AirPlay Direct and Collective Evolution throughout 2018. We are honored to have Ken continue to contribute to AirPlay Direct's vision, growth and our mutual professional successes."
As a Co-Founder of the legendary roots label Rounder Records, Irwin was actively involved in discovering, signing and developing new artists. He was responsible for signing previously unsung talents as Alison Krauss, Jerry Douglas, Béla Fleck, Mark O'Connor, Ricky Skaggs, George Thorogood, Buckwheat Zydeco, and, more recently, The SteelDrivers, JD McPherson, the Time Jumpers and the Lonely Heartstring Band among others.
"It's a pleasure and an honor for me to continue working with Robert and Lynda at AirPlay Direct," said, Ken Irwin, Co-Founder - Rounder Records. "Over this past year, I've gained an ever increasing appreciation for the work they do and the passion they share for the music and the artists who create, as well as for the platform and technology they have developed. I look forward to reintroducing more music from the Rounder catalog through AirPlay Direct, while also getting involved in additional projects with the APD team.
AirPlayDirect.com/rounderlabelgroup [1].
AirPlay Direct is the premiere digital delivery / distribution company, brand and platform for engaging radio and airplay worldwide. AirPlay Direct is a professional B2B music business environment for artists, labels, publishing companies, radio promotion firms, PR / Media firms, etc.
AirPlay Direct currently has 11,000 radio station members in over 90 countries and serves over 42,000 artist / label members globally on a daily basis. AirPlay Direct currently operates and services the largest global independent radio distribution network in the world with respect to Americana, Bluegrass, Folk, Blues, Alt. Country, Roots Music, etc. AirPlayDirect.com
Collective Evolution is a boutique, high-end entertainment and media consulting firm. Our clients include recording artists, record labels, record producers, management companies and radio promotion / PR firms. We deliver creative consultative services and customized business solutions to our clients based upon their specific needs and goals.