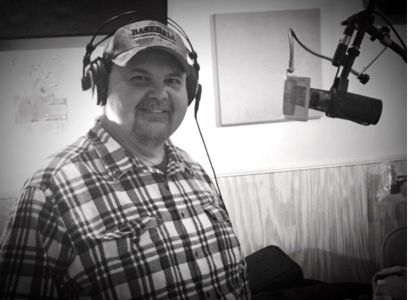 Willis, VA -- Crowned the International Bluegrass Music Association's Male Vocalist of the Year in 2013, Junior Sisk has been consistently championing traditional bluegrass his entire career. This year, Mountain Fever Records will release his first ever solo record, allowing Junior to return to his roots.
"When I first started performing professionally, my goal was always to present traditional bluegrass," says Junior Sisk. "With the loss of so many great, traditional Bluegrass artists of late—Ralph Stanley, James King, Dave Evans, and Melvin Goins—I really want to make a strong effort to keep their sound alive, as well." That opportunity presented itself organically when Junior's long-time band, Rambler's Choice, had a change in personnel at the end of 2017. "When Jason Davis and Kameron Keller moved on to create a new band, I really felt like it was the perfect opportunity to regroup and put more focus on my original goal."
With that, Mark Hodges, president of Mountain Fever Records, is excited to get Junior back in the studio, this time in Nashville, TN with producer Thomm Jutz at the helm. With Junior's vocals at the forefront, this solo album will include musicians Ashby Frank, Mark Fain, Justin Moses, Jason Carter, and Thomm. "I really wanted to encourage Junior to move more toward the vocal structure of brother-like duet harmony," says Mark. "Junior's heart is with that style of singing so it only made sense this solo record really reflect that."
To accomplish that goal, Junior and Mountain Fever Records are pulling out all the stops by bringing in special guest vocalists such as Tim Massey, Del McCoury, Marty and Tim Raybon, and Heather Mabe. "I've had these songs stashed away for a while and they are perfect for this record which will serve as a transitional project between my most recent recordings and the more traditional route I plan to take beginning in 2019. They are modern songs featuring a traditional vocal treatment." The first single will be sent to radio later this month with the new album expected June 7th.
Junior Sisk is looking forward to the future and will be accompanied by a solid band of musicians in 2018 and beyond that includes Mitch Walker (banjo), John Marquess (bass), Jonathan Dillon (mandolin) and Jamie Harper (fiddle). He hopes to build on his existing tour schedule, and with a new album on the way, fans should expect nothing but pure and honest music from a man the genre has loved for so long. "I truly believe this is the direction I'm supposed to be heading," says Junior. "I sure hope all my fans will agree and will support this 'return to my roots.'"
For more information on Junior Sisk, visit www.JuniorSisk.us [1]. For more information on Mountain Fever Records, visit www.MountainFever.com [2].