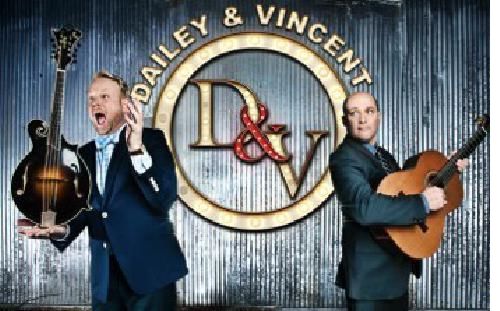 Grand Ole Opry Stars Dailey & Vincent will join an amazing cast in paying tribute to The Man in Black on Johnny Cash: Forever Words. In addition to Dailey & Vincent, the album (scheduled for release April 6) will also feature Kris Kristofferson, Willie Nelson, Brad Paisley, Elvis Costello, Alison Krauss & Union Station, John Mellencamp, and more.
"Determining the artist for each song was truly a matter of the heart," album co-producer and Cash's son John Carter Cash said in a statement. "I picked the artists who are most connected with my father, who had a personal story that was connected with dad. It became an exciting endeavor to go through these works, to put them together and present them to different people who could finish them in a way that I believed that dad would have wanted."
The 16-track album was compiled using what Carter Cash described as a "monstrous amassment" of material left behind by Johnny and June Carter Cash after their deaths. The handwritten letters, documents and poems were penned by Cash over the course of his life and shaped into songs over the past two years by John Carter Cash and co-producer Steve Berkowitz.
Mostly recorded at The Cash Cabin Studio in Hendersonville, Tennessee, the collection is the musical companion to the 2016 best-selling book Forever Words: The Unknown Poems, a collection of unpublished writings edited by Pulitzer Prize-winning poet Paul Muldoon and curated by John Carter and Berkowitz. The more than a dozen major artists come from the worlds of Country, Bluegrass, Pop and Rock.
In a statement, Dailey & Vincent said "What a truly amazing experience it was to work on this project and in the company of such craftsmen like Kris Kristofferson, Willie Nelson, and Elvis Costello. We want to say thank you to John Carter and Roseanne for the invitation to collaborate and the honor they bestowed on us when helping to create something new and beautiful with their father's words."
The album will be released on CD, as a two-LP vinyl double album and on digital formats.