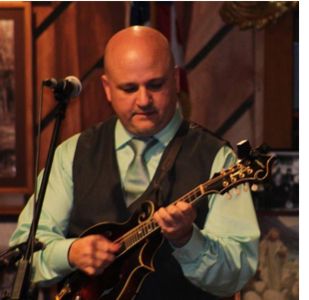 Hiltons, VA --
Saturday, January 27th, 2018, at 7:30 p.m., the Carter Family Fold in Hiltons, Virginia, will present a concert of bluegrass and old time music by Glen Harlow and North Fork. Glen Harlow has been singing and playing music since early childhood, learning to sing gospel music from his mother and father. He is a studio musician and a veteran of many Mountain Empire bluegrass and acoustic groups.
Joining Glen will be a great lineup of accomplished and award-winning area musicians. Matthew Cruby will be picking the banjo. Rick Barker will be playing guitar and doing vocals. Kevin Jackson is well-known to Carter Fold audiences as one of the finest fiddle players in our region. Kevin will be doing vocals and playing the fiddle. Mitchell Bentley will be singing and playing the upright bass. The group will be doing old time and bluegrass instrumental favorites as well as traditional and progressive standards.
If you have cabin fever from cold weather and snow, we know the cure. Have your family and friends join you at the Carter Family Fold for an evening of down-home, family fun. Don't forget your dancing shoes – you'll need them! Admission to the concert is $10 for adults, $2 for children 6 to 11, under age 6 free.
Carter Family Memorial Music Center, Inc., is a nonprofit, rural arts organization that was established in 1979 to preserve traditional, acoustic, mountain music. Saturday concerts have been held since 1974. The center is family-friendly, and an alcohol and drug free facility. For more information, go to http://www.carterfamilyfold.org [1]. Partial funding for programs at the center is provided by the Virginia Commission for the Arts, the National Endowment for the Arts, and the Virginia Tourism Corporation. To access recorded information on the upcoming Saturday show at the Fold, call 276-386-6054. The Fold is on Facebook – page Carter Fold – and Twitter – @carterfoldinfo. To speak to a volunteer Fold staff member, call 276-594-0676. If we don't answer you right away, we'll get back to you in 24 hours.