Christmas is our favorite time of the year! This year is extra special because we have the opportunity to share a few of our favorite Christmas songs, both sacred and secular on our first ever Christmas CD. Recording this project was an exciting, unique, and very emotional experience. The birth of our Savior is not only a time for quiet reflection, but also for great joy and celebration. That's what we have strived to convey for this wonderful season.
The lead single from the EP, Shine, was penned by award-winning songwriters Kristy Jackson (Take It Back – Reba McEntire) and Megan Conner (Rascal Flatts, Chris Young, The Swon Brothers). The title track tells a familiar story, with a clever spin, detailing the Saviors birth from the perspective of the star that marked his birthplace in Bethlehem.
Shine features five new recordings, all with a unique Bluegrass twist. Included on the project are Christmas classics like "Jingle Bells" and "Santa Claus is Coming to Town" as well as seasonal sacred tunes "Mary Did You Know" and "What Child Is This."
Shine is now available on iTunes, Amazon, and other popular digital retailers nationwide, or stream it on Spotify, Pandora or other major streaming services!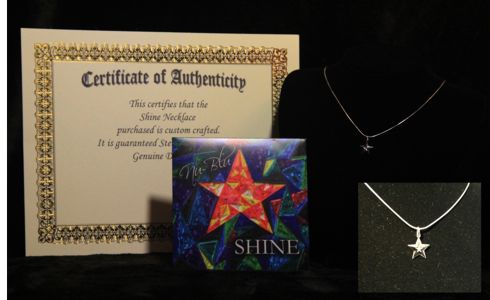 Nu-Blu is offering a Special Christmas Package for Shine [1] that includes the physical CD AND a nice necklace. It's sure to make a great stocking-stuffer! Get your autographed copy of Shine along with a custom Shine Necklace. Complete with Certificate of Authenticity, the necklace and pendant are sterling silver with a genuine diamond. Limited number are available!