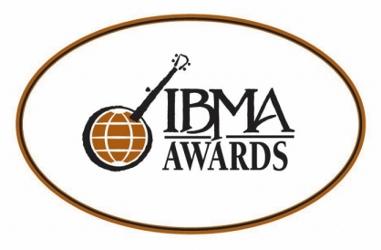 Bluegrass Music's Biggest Night, the International Bluegrass Music Awards honored the genre's outstanding contributors and artists. The awards are voted upon by the professional membership of the association through a three ballot process. The 2017 awards took place Thursday night in Raleigh, NC. There were multiple categories of awards and, the formal induction for the Hall of Fame inductees. The main awards, special awards, momentum awards and Hall of Fame inductions comprises all of the IBMA award presentations.
The annual Momentum Awards are always a favorite showcasing up and coming talent to bluegrass music. This is always a favorite category even though it get background presence. This is an important category as it gives the industry a pointer of who to keep an eye on for the future of the music.
This years main awards opened up some and brought some new names and faces to the winner's circle. The IBMA Awards Show was streamed live by Radio Bristol on Facebook. Molly Tuttle won Guitar Player of the Year making IBMA history as the first woman to ever win this award.
INTERNATIONAL BLUEGRASS MUSIC AWARD WINNERS
The 2017 IBMA Award Recipiets Are:
ENTERTAINER OF THE YEAR
VOCAL GROUP OF THE YEAR
INSTRUMENTAL GROUP OF THE YEAR

Michael Cleveland & Flamekeeper

SONG OF THE YEAR

"I Am a Drifter" - Volume Five (artist), Donna Ulisse/Marc Rossi (writers)

ALBUM OF THE YEAR

Mountain Voodoor - Balsam Range (artist), Balsam Range (producer), Mountain Home Records (label)

GOSPEL RECORDED PERFORMANCE OF THE YEAR (tie)

"I Found a Church Today" - The Gibson Brothers (artist), Eric Gibson/Leigh Gibson (writers), In the Ground (album), Eric Gibson, Leigh Gibson, and Mike Barber (producers), Rounder Records (label)
"Sacred Memories" - Joe Mullins & The Radio Ramblers with Ricky Skaggs and Sharon White Skaggs (artist), Dolly Parton (writer), Sacred Memories (album), Joe Mullins (producer), Rebel Records (label)

INSTRUMENTAL RECORDED PERFORMANCE OF THE YEAR

"Fiddler's Dream" - Michael Cleveland (artist), Arthur Smith (writer), Fiddler's Dream (album), Jeff White and Michael Cleveland (producers), Compass Records (label)

EMERGING ARTIST OF THE YEAR
RECORDED EVENT OF THE YEAR

"I've Gotta Get a Message to You" - Bobby Osborne with Sierra Hull, Alison Brown, Rob Ickes, Stuart Duncan, Trey Hensley, Todd Phillips, Kenny Malone, Claire Lynch, and Bryan McDowell (artists), Original (album), Alison Brown (producer), Compass Records (label)

MALE VOCALIST OF THE YEAR
FEMALE VOCALIST OF THE YEAR
BANJO PLAYER OF THE YEAR
BASS PLAYER OF THE YEAR
FIDDLE PLAYER OF THE YEAR (6 candidates due to a tie vote)
DOBRO PLAYER OF THE YEAR
GUITAR PLAYER OF THE YEAR
MANDOLIN PLAYER OF THE YEAR
SPECIAL AWARDS
The Special Awards recognize outstanding work in categories including Broadcaster of the Year, Bluegrass Event of the Year, Best Graphic Design for a Recorded Project, Best Liner Notes for a Recorded Project, Print/Media Person of the Year and Bluegrass Songwriter of the Year.
Nominees in each category are selected by a specially appointed committee made up of bluegrass music professionals who possess significant knowledge of that field. The recipient of each award is decided on by the Panel of Electors, an anonymous group of over 200 veteran bluegrass music professionals selected by the IBMA Board of Directors.
The 2017 IBMA Special Awards winners are:

Graphic Design

Casey Campbell and Gina Leslie
Casey Campbell – Mandolin Duets: Volume One (recorded project)
Independent (label)

Liner Notes

Bill Nowlin
J.D. Crowe and the New South 40th Anniversary Edition (recorded project)
Rounder (label)

Broadcaster

Cindy Baucom (Knee-Deep in Bluegrass)

Print Media

John Lawless (Bluegrass Today)

Songwriter

Tim Stafford

Event

Pickin' in Parsons – Parsons, WV
MOMENTUM AWARDS
The Momentum Awards recognize both musicians and bluegrass industry professionals who, while in the early stages of their careers, have contributed to, or had an influence on, bluegrass music. These contributions can be to bluegrass music in general, or be made in a specific part of the industry. The Mentor award, in contrast to the others, recognizes a bluegrass professional who has made a significant impact on the lives and careers of newcomers to the bluegrass industry. Starting with recommendations from the IBMA membership, nominees are chosen by committees through a multi-stage process involving respected musicians and industry leaders in the bluegrass world.
This year's Momentum Award Winners Are:

Festival/Event/Venue

Carolina in the Fall Music & Food Festival – Wilkesboro, NC

Industry Involvement

Ernie & Debi Evans (Evans Media Source Promoters)

Mentor

Darin Aldridge (Artist – Darin & Brooke Aldridge)

Band

Mile Twelve (Boston, MA)

Vocalist

Jesse Smathers (Lonesome River Band - NC)

Instrumentalist (three are chosen in this category)

Carley Arrowood (Fiddle - Darin and Brooke Aldridge, Union Mills, NC)
Casey Campbell (Mandolin - Bryan Sutton Band, Nashville, TN)
Tristan Scroggins (Mandolin, Guitar, Bass, Banjo - Jeff Scroggins & Colorado/Scroggins & Rose) (Greenwood Village, CO)

INTERNATIONAL BLUEGRASS HALL OF FAME INDUCTEES

IBMA Announced the 2017 Inductees to International Bluegrass Hall of Fame: Hazel Dickens & Alice Gerrard; Bobby Hicks; and Roland White  The International Bluegrass Music Association is proud to announce three inductees into the International Bluegrass Music Hall of Fame: trailblazing bluegrass artists Hazel Dickens & Alice Gerrard, master fiddler Bobby Hicks, and Roland White, whose impressive career includes contributions to several seminal bands. They were inducted at the International Bluegrass Music Awards Show, Thursday, September 28, 2017, in Raleigh, North Carolina.


Hazel Dickens and Alice Gerrard

From their first public appearance in 1962 at the Galax Fiddler's Convention to their final shows together in 1976, pioneers Hazel Dickens and Alice Gerrard put women front and center in bluegrass at a time when bluegrass was widely perceived as a genre only men could perform. Hazel, from rural West Virginia, and West Coast native Alice were both drawn to the lively Baltimore-Washington area folk and bluegrass music scene, where they met. Of four albums together, their first in 1965 featured performances with a band that included Chubby Wise, David Grisman and Lamar Grier, demonstrating that hard-driving bluegrass could be created by women as well as men. Two later albums, ranging beyond the bluegrass style, featured their original compositions and addressed political issues, including social justice. Both Hazel Dickens and Alice Gerrard have had numerous awards and honors bestowed upon them. Hazel gained particular acclaim for her songwriting, and Alice has made many contributions in print, through her work at Bluegrass Unlimited and The Old Time Herald. Many of today's leading women singers and socially conscious musicians acknowledge Hazel & Alice as an important inspiration. Hazel Dickens passed away in 2011. Alice Gerrard remains an active performer and makes her home in Durham, North Carolina.

Bobby Hicks

Born in 1933 in North Carolina, influential fiddler Bobby Hicks' first professional job with Jim Eanes came while he was still a teenager. In 1954, Hicks landed a job playing fiddle for the legendary Bill Monroe and recorded the landmark early instrumentals, "Cheyenne", "Wheel Hoss", and "Roanoke". In later years, he played on the original recordings of other signature Monroe instrumentals including "Panhandle Country" and "Scotland."  Bobby also played on Monroe's 1988 album, Southern Flavor, the first bluegrass GRAMMY winner.  During the 1980s, he recorded extensively with the consummate "super group," the Bluegrass Album Band.  Beginning 1981, he also began working in Ricky Skaggs' Kentucky Thunder where he remained for 20 years before leaving to pursue a solo artist career. Today, Hicks continues to perform and makes his home near Asheville, North Carolina.

Roland White

Roland White has enjoyed one of the most eventful and enduring careers in bluegrass. Early in his career, brothers Roland, Eric and Clarence began performing extensively as The Country Boys, appearing on two episodes of The Andy Griffith Show. Changing their name to The Kentucky Colonels, they became one of the most popular West Coast bluegrass bands of the late-50s/early-60s. In 1967, Roland became a Blue Grass Boy, hired by Bill Monroe to play guitar, and he played on such seminal bluegrass recordings as "The Gold Rush," "Sally Goodin," and "Walls of Time." After two years, he was hired to play mandolin with the newly formed Lester Flatt & The Nashville Grass, where he remained until 1973. He reunited briefly with brothers Eric and Clarence as the New Kentucky Colonels, until Clarence's untimely death. Roland joined Alan Munde in the Country Gazette, where he performed for thirteen years. During his tenure with The Nashville Bluegrass Band, beginning in 1987, the band earned numerous IBMA awards, along with two GRAMMY awards and six nominations. Residing in Nashville, Tennessee, he has fronted the GRAMMY nominated Roland White Band for the past sixteen years.

IBMA's World of Bluegrass, brought to you by Chiesi USA, is a five-day annual bluegrass music homecoming, encompassing four events: the IBMA Business Conference, September 26-28; the Bluegrass Ramble, an innovative series of showcases taking place September 26-28 in downtown Raleigh; the 28th Annual International Bluegrass Music Awards, scheduled for Thursday evening, September 28; and PNC presents Wide Open Bluegrass, September 29-30, a two-day festival. The ticketed Wide Open Main Stage features the best of the best in bluegrass today, with a portion of the proceeds benefiting the Bluegrass Trust Fund, a charitable fund that helps bluegrass professionals in dire need. The free Wide Open StreetFest brings bluegrass into the community and introduces the music to thousands of new fans every year.
As in years past, events during World of Bluegrass will take place at the Raleigh Convention Center, the Duke Energy Center for the Performing Arts, the Red Hat Amphitheater and at various venues in town. The Greater Raleigh Convention and Visitors Bureau reported that last year's World of Bluegrass event generated $11.5 million in direct visitor spending for that region, with total attendance for the week's activities estimated to be a record-breaking 217,225 people. Over 220 acts performed throughout the entire week of World of Bluegrass.

IBMA – the International Bluegrass Music Association – is the professional trade organization for the global bluegrass music community. The organization's six-year run in Raleigh is the product of their successful partnership with The Greater Raleigh Convention and Visitors Bureau, The Raleigh Convention Center, PineCone—The Piedmont Council of Traditional Music, the City of Raleigh and a local organizing committee.