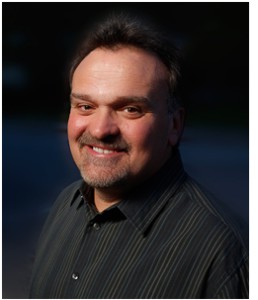 Nashville, TN -- Rural Rhythm Records is proud to announce it has signed another long-term recording agreement with Steve Gulley. The first release from this new long-term recording agreement is a new single by Steve Gulley and New Pinnacle available in early August. Steve Gulley and New Pinnacle are now in the studio laying down tracks and vocals for their upcoming third Rural Rhythm Records album. The new album will contain the upcoming new single and is titled Time Won't Wait scheduled for release this fall.
When asked about the new agreement with Rural Rhythm, Gulley had this to say:
"Throughout my musical career, I've enjoyed some wonderful collaborative and creative relationships. I consider the one I have with my Rural Rhythm family to be at the top of the list of the most enjoyable and fulfilling. They've always allowed me to be me and given me the creative freedom to explore new musical avenues with different bluegrass and gospel artists through our production agreement. I couldn't be happier and more excited about the future going forward with them. I consider it a true "family" situation in every way. Let's make some more music together!"
Rural Rhythm Records and Steve Gulley have enjoyed a long and successful friendship and business relationship for many years yielding three Steve Gulley solo albums and eight Steve Gulley artist produced albums since 2010 beginning with the release of Dogwood Winter by Steve Gulley and Tim Stafford.
Over the past seven years this successful partnership has enjoyed many hit singles from a variety of exciting album projects including two Steve Gulley and New Pinnacle albums Steve Gulley and New Pinnacle and Aim High; Steve Gulley solo gospel album Family, Friends and Fellowship and an impressive list of artist produced albums including Claybank Playing Hard To Forget; Stuart Wyrick - East Tennessee Sunrise; Brand New Strings – No Strings Attached; Locust Ridge - Healed; Dave Atkins and Republik Steele - That's Just The Way I Roll, Carrie Hassler – The Distance; Cumberland River – The Life We Live; Crosspoint – We're Gonna Rise and the gospel hit single "Dancing With Daddy" by Debbie Gulley. In addition to the artist produced albums Steve Gulley produced two special album projects including the critically acclaimed Civil War themed album God Didn't Choose Sides and the TV Holiday Special Christmas The Mountain Way that aired on RFD-TV's Family.net and BlueHighwaysTV networks (also available on DVD / CD).
"Steve Gulley has had such an impact on the success of Rural Rhythm during our association, so when something works as well as it has you simply just want to keep moving and growing together. It has been creatively rewarding and fun working with Steve in bringing our ideas together and ultimately creating quality bluegrass music for fans all around the world. As a record label I have tried to provide Steve with all the elements needed and support for him to display his truly multi-talented gifts as a hit songwriter, top male vocalist, consummate musician and respected producer for his album projects as well as and other artist projects. I can't wait to see what we accomplish together during this new term." - Sam Passamano, II – President / CEO of Rural Rhythm Records
In addition, Gulley once again hosted the fourth annual Lincoln Memorial University Acoustic Music Week event this month. Acoustic Music Week is offered by Steve Gulley in partnership with Lincoln Memorial University as part of its Arts In The Gap summer celebration, forging community through the arts. This weeklong workshop provides an opportunity for musicians to come to LMU and Cumberland Gap to hone their skills as musicians, singers and songwriters, and make new friends in the very geography where much of America's music is rooted. The region's rich traditions and talented musicians have been influencing a host of musical genres for generations, from old time and bluegrass to Americana and rock and roll. As one of last year's participants said, "It's good music, good fellowship, and a beautiful place to be."
Acoustic Music Week at LMU is truly a dream come true for us both. We've wanted to bring some of our award-winning musical friends to our beloved mountain home here in the tri-state area of East Tennessee, Kentucky, and Virginia for a long time. It's our chance to share the musical knowledge we've gained over our many years of singing, playing, writing and performing all around the world. The fact that we get to do it in our own back yard with world-class musicians like Kenny and Amanda Smith, Adam Steffey, Mike Scott, Phil Leadbetter, Bryan Turner and Adam Haynes makes it so very special. It's always great to show off our lovely area and wonderful people to the rest of the world. It's a fantastic few days and the fruition of a life-long dream. Thanks to Lincoln Memorial University and Arts In The Gap for helping to make it possible. We can't wait to be a part of it and invite everyone to come and share this special event with us! -- Steve Gulley
This year's LMU Acoustic Music Week event ran from July 16th through July 21st at LMU's main campus located in Harrogate, Tennessee. Below is the list of music instructors who taught over the six day event: Kenny Smith – Guitar; Adam Steffey – Mandolin; Phil Leadbetter – Resophonic Guitar; Mike Scott – Banjo; Adam Haynes – Fiddle; Bryan Turner – Bass; Amanda Smith – Vocals; Steve Gulley – Songwriting / Vocals. For more information and enrollment for new year's Acoustic Music Week at Lincoln Memorial University go to www.acousticweek.org [1].
The Gulley family name enjoys a rich musical heritage that reaches across generations with strong roots in Bluegrass and Mountain Gospel music. It starts with long time radio personality Don Gulley who was a founding member of the Bluegrass group the Pinnacle Mountain Boys. Don's son, Steve Gulley, has carried on the family tradition performing for many years with Doyle Lawson & Quicksilver, as a founding member of Bluegrass super groups Mountain Heart and Grasstowne, as a regular featured performer at Renfro Valley and with Steve's longtime friend and colleague Dale Ann Bradley. Steve Gulley and New Pinnacle is currently on tour. For more information go to Stevegulley.com.
Steve Gulley & New Pinnacle includes; Steve Gulley (guitar, vocals), Bryan Turner (bass, vocals),Gary Robinson, Jr. (mandolin) and Matthew Cruby (banjo, vocals). Steve Gulley certainly does not need any introduction to the Bluegrass community with accomplishments that include 16 years as a featured performer, staff musician, music director, studio manager and producer at Renfro Valley, KY. From 1994-96 Steve was a member of Doyle Lawson & Quicksilver and a founding member of Mountain Heart ('98 - '06), Grasstowne ('06 - '11) and with longtime friend Dale Ann Bradley through 2014. Steve is a winner of 4 IBMA Awards including Co-writer of the 2008 Song Of The Year, "Through The Window Of A Train", by Blue Highway and SPBGMA Multi award winner including 2008 Album Of The Year, "The Road Headin' Home", by Grasstowne.