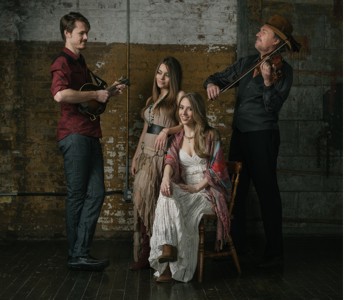 Susie's Cause and Stages Music Arts to Present 2017 Grammy Award-Winning O'Connor Band at 3rd Annual Bluegrass-Folk-Classical Summer Benefit Concert The Susan Cohan Colon Cancer Foundation, together with Stages Music Arts, is proud to present three-time Grammy Award-winner Mark O'Connor featuring the O'Connor Band as the headliner of the Bluegrass-Folk-Classical Festival: A Musical Fusion Gathering, to be held Saturday, Sept. 9, at Oregon Ridge Park in Cockeysville, Md.
Joining them on the lineup at Oregon Ridge Park will be 2017 Best Folk Album Grammy Award nominee Sierra Hull, John Sebastian, The Stray Birds, Tim and Savannah Finch with The Eastman String Band, and the Ken & Brad Kolodner Quartet.
Mark O'Connor is renowned for melding various genres of music—country, bluegrass, jazz, classical—into his own style, while collaborating with a diversity of musicians including Yo-Yo Ma, Renée Fleming, James Taylor, and Alison Krauss. Marin Alsop and the Baltimore Symphony Orchestra recorded his "Americana Symphony" in 2010.
Featuring O'Connor and members of his family, the O'Connor Band won the 2017 Grammy Award for Best Bluegrass Album for its debut album, Coming Home.
Proceeds of the rain-or-shine festival benefit the Susan Cohan Colon Cancer Foundation ("Susie's Cause), a 501(c)(3) charity headquartered in Lutherville, Md., and dedicated to colon cancer prevention, education, and research funding. Gates for the festival will open at 11 a.m., with entertainment starting at 11:30 a.m. and ending at 10 p.m.
Located in Cockeysville, Stages Music Arts is a state-of-the-art, world-class audio and video production, distribution, and music education facility.
More information and tickets are available at www.SusiesBluegrassFest.com [1].