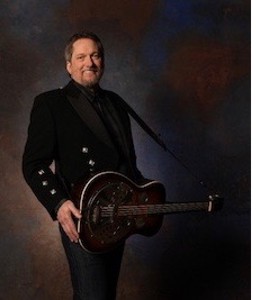 AirPlay Direct is pleased to announce that Rounder Records award winning recording artist Jerry Douglas has recently inked an AirPlay Direct Artist Endorsement Deal. Called "dobro's matchless contemporary master," by The New York Times, fourteen-time Grammy winner Jerry Douglas is one of the most innovative recording artists in music, both as a solo artist and member of groundbreaking bands including J.D. Crowe & the New South, the Country Gentlemen, Boone Creek, the Grammy-winning The Earls of Leicester, and Strength In Numbers. Douglas' distinctive sound graces more than 1,500 albums, including discs released by Garth Brooks, Paul Simon, James Taylor, Elvis Costello, Earl Scruggs, and Ray Charles, among many others.
"Jerry is by all accounts in a class by himself," states Robert Weingartz, Chairman - AirPlay Direct. "We are absolutely honored to have had Jerry as a part of the AirPlay Direct family for years now. His on-going position in our APD Global Radio Charts demonstrates the successes we have enjoyed together to date. However, now having the much deeper artist endorsement deal in place elevates our professional and personal relationship to an entirely different level. We are looking forward to working closely with Jerry and his team to continue to accelerate the growth of his brand and global radio distribution footprint."
"Hey Folks... I got a new record called What If... on Rounder Records. Going around with the band playing this stuff is so much fun. It's so different than anything I've ever done before," says Jerry Douglas. "And I've got a new endorsement deal with AirPlay Direct and they're doing some amazing things for us. Hope you hear us soon some place. We'll be looking forward to playing for you.​"
Jerry's second pre-release track, "Cavebop", from his soon to be released new solo album What If... is now being released to "worldwide radio" exclusively on AirPlay Direct.