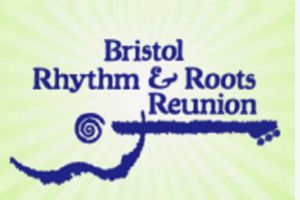 Bristol, VA/TN -- The Birthplace of Country Music (BCM) has released the initial lineup for it's 17th annual Bristol Rhythm & Roots Reunion music festival, to be held September 15-17, 2017. This year, the festival gets even better than previous years. Headlining the Reunion will be Dwight Yoakam. Other hot acts will include Jerry Douglas and the Earls of Leicester, Rodney Crowell, The Infamous Stringdusters, The SteelDrivers, Mark O'Connor and the O'Connor Band, Judah & The Lion and a host of other fine artists covering many styles. Buy your tickets here [1].
Once again, the festival has their website up where you can tailor your own schedule [2] to maximize your Rhythm & Roots experience. Fans can create the lineup they wish to attend among the many stages and acts. Visitors can create their own lineup through the festival's website or through the festival's mobile app, coming soon. This year the website and the mobile app will sync up so any changes made to your custom schedule will appear on both the website and the app. Single-day passes to the festival are available on the website [1].
Bristol Rhythm & Roots Reunion is held on and around State Street in Historic Downtown Bristol, Virginia/Tennessee and offers 20 stages of live music and more than 130 acts. Nearly 50,000 people attended the event last year. While it is impossible to attend all the events due to the number of artists and stages, this is the place where we can go pretty out of the trench to find new music to experience. With so much regional talent in once place, that isn't difficult to do. It's everywhere! From bluegrass to blues and string bands to traditional country its a smorgasboard of acoustic tastes to please almost any pallet. It is also a great event to explore new talent to sample.
Bristol Rhythm & Roots Reunion isn't like any other music event I have ever attended. 20 stages with performances covering three days with a very diverse group of artists representing roots music from the region and the county results in something for everybody. It is fun to visit the stages and the smaller acts in between the main shows.
The lineup for this year's 17th annual event includes (alphabetically)
"Hello Stranger" featuring Dale Jett
10 String Symphony
49 Winchester
Adam Graybeal's Hillbilly Soul
Ali Epperson
Amanda Shires
American Aquarium
Amythyst Kiah
Annabelle's Curse
Annie Robinette
Becky Buller Band
Beth Snapp
Bill & The Belles
Billy Crawford Band
Billy Strings
Boots on the Ground Bluegrass Band
Breaking Tradition
Briana Atwell
C2 and the Brothers Reed
Carson Peters & Iron Mountain
Charlie Parr
Charm City Junction
Chris Jamison
Chris Knight
Chrome Pony
Circus No. 9
Colter Wall
Cookin' With Grass
Corrina Rose Logston & Jeremy Stephens
Cotton Hill
Dan Deel
David Gans
David Peterson & 1946
Dead Man Winter
Deer Tick
Demon Waffle
Devon Gilfillian
Dwight Yoakam
Ed Snodderly
Elliot Root
Farmer Jason
Farmhouse Ghost
Folk Alt.
Folk Soul Revival
Fritz & Co.
Front Country
Harper and the Bears
Hello October
Hiss Golden Messenger
Hoots & Hellmouth
Indighost
J.P. Parsons & The American Bandwagon
Jake Quillin Band
James Meadows
Jason "Hoss" Hicks & His Southsiders
Jerry Douglas Presents Earls of Leicester
Jesse McReynolds
Jonathan Vassar & The Badlands
Judah & The Lion
JV Squad
Kacey Buchanan
Karl Shiflett & Big Country Show
Langhorne Slim
Lillie Mae
Lilly Winwood
Lonesome River Band
Love Canon
Mandolin Orange
Mark O'Connor featuring the O'Connor Band
Marshall Ballew
Mile Twelve
Minute After Midnight
My New Favorites
Old Heavy Hands
Paul Cauthen
Petunia & The Vipers
Pierceton Hobbs
Po' Ramblin' Boys
Possum Creek Playboys
Reagan Boggs
Rhythm & The Roosevelts
Rodney Crowell
Ron Gallo
Ron Short & The Possum Playboys
Sally & George
Scotty Melton
Son Volt
Southern Culture on the Skids
SUSTO
Tellico
The Black Lillies
The Bones of J.R. Jones
The Broadcast
The Cactus Blossoms
The Corklickers
The Dead Tongues
The Deslondes
The Dread Scots
The Dustbowl Revival
The Green Fingers
The Honey Badgers
The Infamous Stringdusters
The Kindest People
The Lawsuits
The Sheets Family Band
The SteelDrivers
The U.S. Navy Band Country Current
The Way Down Wanderers
The Whiskey Gentry
These Are The Angles
Tim Easton
Tiny Mountains
Tyler Childers
Vandoliers
Virginia Ground
Whiskey Shivers
Will Hoge
Wise Old River
Zach Deputy