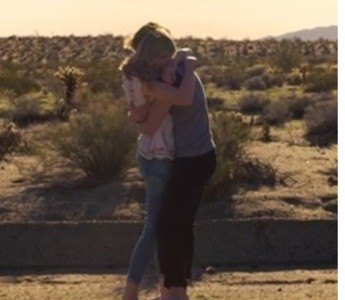 Nashville, TN -- Bluegrass virtuosos The Infamous Stringdusters released their latest album
Laws of Gravity
on January, 13th 2017 on Compass Records. The 13-track collection debuted at #1 on Billboard's Bluegrass Albums chart and celebrates a return to form for the Grammy-nominated acoustic quintet. The video for their latest single "Gravity" premiered today on CMT and is now in rotation. The video features a compelling, emotive portrait of the energy and passion of young love.
"Gravity" was written by bassist Travis Book and his wife, singer/songwriter Sarah Siskind. Travis had the idea for some time and sat down with Sarah to finish it. "It's kind of a straight forward love song," Book explains. "In a lot of ways, it encapsulates the vibe around our relationship and our marriage. The lyric goes, 'We thought the race was a long run, we didn't know that we'd win it.' When you're in the middle of it you don't necessarily realize this is it. You think there's some trajectory but this is what it's like to be in a relationship. And then hoping that gravity doesn't let go, the forces that hold the earth together don't just end and you all just sort of go floating off into space."
The Infamous Stringdusters--Andy Hall (dobro), Andy Falco (guitar), Chris Pandolfi (banjo), Jeremy Garrett (fiddle), and Travis Book (upright bass)--recorded Laws of Gravity at Compass Sound Studio in in Nashville and co-produced it with Billy Hume (Ludacris, Ying Yang Twins). "This is an important record for us, coming off the Ladies & Gentlemen project," says Falco. "That album exposed us to a lot of new fans and we toured so hard this year, it really feels like a great time in the history of the band. We think Laws of Gravity is a quintessential Stringdusters record, and that all facets of the group are represented on the album in a cohesive way."
Book adds, "A return to form is one way to put it. We're returning to the starting point but the starting point has really shifted. In a lot of ways, more experiences together, traveling, touring for a decade and also this last phase of Ladies & Gentlemen and all the collaborations have opened new ways of approaching the music so it feels like the band is still really moving forward."