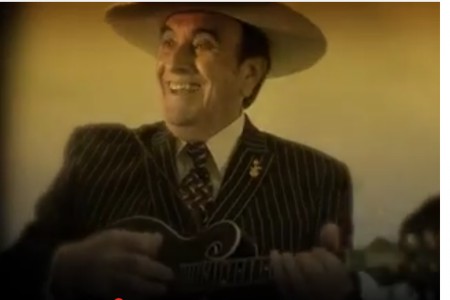 The Tennessean premiered the video for the pop-grass cover of the 1970s Bee Gees hit, "I've Gotta Get a Message to You" -- Bobby Osborne's first video! This premiere video featurs Rob Ickes, Claire Lynch, Sierra Hull, Trey Hensley, Stuart Duncan, producer/banjoist Compass co-founder Alison Brown, and the man himself. Alison put together this cast of bluegrass music's finest players and singers for the
Original
project, all of whom were all excited and honored to be recording with a living legend. The album's 10 tracks feature interesting and unexpected musical pairings.
Bobby Osborne is one of bluegrass music's true innovators. His trailblazing work with The Osborne Brothers, who charted 13 Billboard Country top 100 hits in the 1960s and 70s, took the sounds of the banjo, mandolin and Bobby's one of a kind tenor voice to a mainstream radio audience – one of only a handful of acts in the history of bluegrass ever to have achieved cross over success. Blurring the boundaries between bluegrass and country music, The Osborne Brothers were the connective tissue between the first generation creators of bluegrass and the subsequent generation of newgrass musicians who, in turn, paved the way for the diversity and innovation that characterize contemporary bluegrass.
Now, nearly 60 years into his career, Bobby Osborne has delivered Original. It is the defining album of his solo career and cements his legacy as one of the genre's most important artists. At 85 years old, when he could be resting on his many laurels, Bobby is still driven by a desire to push the musical envelope.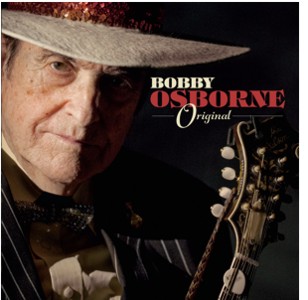 Alison Brown recognized a kindred spirit in Bobby while working with him in the studio on Peter Rowan's album, The Old School. During one of the sessions Bobby mentioned that he wasn't sure he'd have the chance to make another solo album. It was clear to Alison that Bobby still had something important to say musically and that realization became the genesis for the album.
Bobby's touring band The Rocky Top X-Press, featuring sons Wynn, Robby and Bobby Osborne Jr., deliver an updated version of the Osborne Brothers' classic "Pathway of Teardrops" while Del, Ronnie and Robbie McCoury, together with Josh Williams, Bryan McDowell and Missy Raines, collaborate on a version of the obscure Mel Tillis song "Goodbye Wheeling." Additional guests on the album include Sam Bush, Jim Lauderdale, Michael Cleveland, Molly Tuttle, Jim Hurst, David Mayfield and Kenny Malone. About the new music Bobby has this to say: "The Osborne Brothers didn't want to sound like nobody else. And that's the way I want to be on this CD, too."
The album Original is available at the Grand Ole Opry store and is available for pre-order from Compass, iTunes, and Amazon. It will be in general release in stores and online on June 2nd.