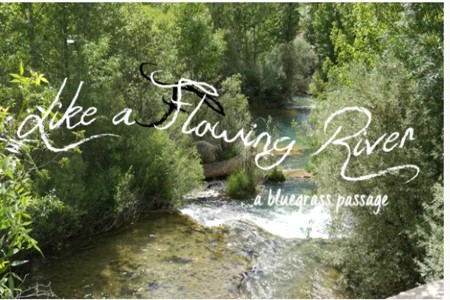 performer, James Reams, takes the viewer through a series of life-changing events that contributed to his longevity and success as a bluegrass band leader. One near death experience, a brief but powerful time being homeless, and a career-threatening surgery combined to make James what he is today…an example of what courage, determination, and optimism – mixed with a whole lot of faith – can accomplish.
"There have been so many twists and turns in my career, sometimes I wonder how on earth I got through it all," marveled James in a recent interview about the film. This film is for all those on that are being carried along on the sometimes peaceful, and often times raging, river that is bluegrass music. Encouragement just surges through James' story and will hopefully surge through you as well. We hope you will add your support to the list of Kickstarter backers and help this film be completed. Can you count on you to help us reach our goal and be fully funded by April 21st?
This film relates the story of bluegrass veteran performer, James Reams, who found a way to flow with the music he loves for 25 years!
More information about the project can be found by clicking on the Kickstarter link [1]. There are many levels of enticing rewards for you and you'll even be immortalized in the film's credits! Please help get the word out by contacting your local bluegrass association, DJs, newspaper, friends. etc. We must be fully funded by midnight on April 21st or the project won't receive a dime."