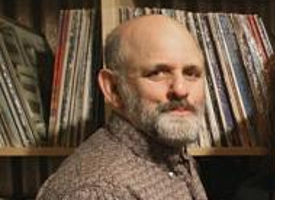 Nashville, TN -- AirPlay Direct is honored to announce that Ken Irwin, Co-Founder of Rounder Records, has been honored with AirPlay Direct's "Iconic Innovators" Award - 2017. AirPlay Direct's "Iconic Innovators" Award honors the visionaries who have openly embraced digital innovation in the music industry. The AirPlay Direct "Iconic Innovators" Award is presented annually to the member of AirPlay Direct that has proven vision and best executes upon the opportunities that digital innovation in the music industry has and continues to create.
"Ken is a very unique combination of savvy business man and artist; a true music impresario'," stated Lynda Weingartz, CEO - AirPlay Direct. "His accomplishments and awards speak for themselves; and the man that Ken is. We look forward with great anticipation to our continued successes and creative future with Ken and Rounder Records."
As an integral component to the "Iconic Innovators" Award, AirPlay Direct is honoring Mr. Irwin with a $50,000 AirPlay Direct "Marketing & Awareness" Campaign to accelerate his on-going brand development and global radio distribution footprint for Rounder Records new releases and catalog.
"It is truly an honor to be receiving this recognition from AirPlay Direct. I've recently enjoyed working with Lynda and Robert on two of their showcases and always appreciated their love and respect for catalog titles," stated Ken Irwin. "Receiving this prestigious award will enable and encourage me to go back through our catalog of over 4000 albums, and select some of my personal favorites, which might not have received attention from radio when they came out or which might be new to those in radio today."
Irwin further adds, "I've always enjoyed sharing quality music with others and this is a great opportunity to do so on a large scale. I' m looking forward to working with Lynda and Robert over the next year and hopefully introducing some music to radio and beyond which will touch people in the way that these artists and their music have touched me."
About Ken Irwin: In 1970, Irwin, Bill Nowlin, and Marian Leighton Levy started Rounder Records, with the simultaneous release of albums by old-time banjo player George Pegram and young old-timey Cambridge stringband the Spark Gap Wonder Boys. With such modest beginnings and equally humble goals, Rounder started to build up its catalogue, documenting what one reviewer of that period referred to as "roots music and its contemporary offshoots."
Irwin was actively involved in signing and discovering new artists. He was responsible for signing previously unsung talents as Alison Krauss, Béla Fleck, Mark O'Connor, Jerry Douglas, Ricky Skaggs, George Thorogood, Buckwheat Zydeco, and, more recently, The SteelDrivers, Sierra Hull, JD McPherson, the Time Jumpers and the Lonely Heartstring Band among others.
Although he has produced and facilitated recordings by artists ranging from Cajun legend D.L. Menard to rockabilly human jukebox Sleepy LaBeef, Irwin works most often with bluegrass artists, in pre-production, recording, and mastering -- or some combination thereof. Among the bluegrass and old-time artists he has worked with are Hazel Dickens, James King, Del McCoury, IIIrd Tyme Out, the Johnson Mountain Boys, Longview and many more.
He also helped to raise awareness of bluegrass's first generation, producing and licensing a series of crucial reissues by some of the music's legendary early figures, including Jimmy Martin, Bill Monroe, Jim & Jesse, Flatt & Scruggs, and others -- keeping this essential music in print when few other labels did so. Irwin has also created many illuminating and best-selling compilations drawn from Rounder's archive of over 3,000 albums, among them the remarkable O, Sister: A Women's Bluegrass Collection (which doubled as a document of Rounder's extensive efforts to promote female bluegrass musicians), Blue Trail of Sorrow, and Bluegrass #1s. Outside of bluegrass, Irwin has been involved with producing a string of Grammy-winning polka records with bandleader Jimmy Sturr.
AirPlay Direct is the premiere digital delivery / distribution company, brand and platform for engaging radio and airplay worldwide. AirPlay Direct is a professional B2B music business environment for artists, labels, publishing companies, radio promotion firms, PR / Media firms, etc.
AirPlay Direct currently has over 10,000 radio station members in 92 countries. AirPlay Direct also serves over 40,000 artist / label members globally on a daily basis. AirPlay Direct currently operates and services the largest global independent radio distribution network in the world with respect to Americana, Bluegrass, Folk, Blues, Alt. Country, Roots Music, etc.
Collective Evolution is a boutique, high-end entertainment and media consulting firm. Our clients include recording artists, record labels, record producers, management companies and radio promotion / PR firms. We deliver creative consultative services and customized business solutions to our clients based upon their specific needs and goals.