---
Eddie Adcock to Return for Neurological Update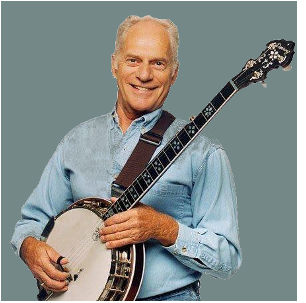 Bluegrass banjo fans will remember that in 2008, Eddie Adcock went in for his first brain surgery to correct a condition that was impacting his playing. Since that time, he has gone in for additional surgeries to maintain his deep brain stimulation surgery. A battery powered device was installed and it is possible that the battery needs attention.
Martha Adcock announced that Eddie is going in again for some needed evaluation and procedures. Eddie will be visiting with his neurosurgeons next week to get things functioning properly again. Their upcoming event has been cancelled as a result of this new concern.
Due to the sudden onset of electronic difficulty with his DBS brain implant unit, Eddie Adcock must go "into the shop" to have it corrected!
 
It's likely the unit's main battery has run down, as we were told it eventually would. So he'll see his wonderful neurosurgeon early next week for evaluation, and we'll get things set right a.s.a.p.
 
Many will remember that Eddie's ground-breaking brain surgery is what has been enabling him to play for the last few years despite having a right-hand tremor. And if you're not familiar with Eddie's "bionic" status, you can even Google the information online. It's really something! Just search 'Eddie Adcock Brain'.
We'd been looking forward to seeing all of you, and we'll be looking forward to the next time we do! Thanks so much for all your support, and be sure to go have fun at the Shepherdsville Music Barn whenever you can. Your hosts Gary Brewer and all the folks there will take good care of you!
 
We appreciate your prayers in this --and always-- and we'll hope to see you there soon, so keep watch for a new date for Eddie & Martha Adcock at the Shepherdsville Music Barn!!
 
Your pals, Martha & Eddie
---
Source URL: http://cybergrass.com/node/5688
Links
[1] http://cybergrass.com/taxonomy/term/681
[2] http://cybergrass.com/taxonomy/term/3059
[3] http://cybergrass.com/taxonomy/term/4