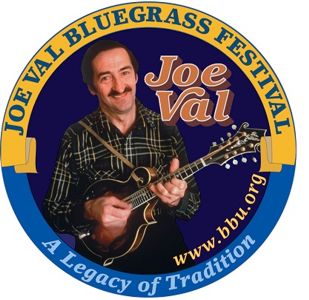 Gerry Katz of the Boston Bluegrass Union writes, "I'm really excited to announce an updated and expanded line-up for this year's Master Classes and Fast Track Classes at Joe Val. Joining us to teach the fiddle Master Class will be Bronwyn Keith-Hynes, the fiddler in Mile Twelve. And for the Fast Track Classes, I will now be teaching a class on bluegrass jamming, while Mary Maguire and Nancy Harrowitz have completely reenvisioned their joint class on singing."
As a reminder, the Joe Val Bluegrass Festival is coming up very soon: February 17th - 19th in Framingham, MA. Both the Master Classes Fast Track Classes meet during the day on Friday, February 17th immediately before the festival starts, from 11 am to 4 pm, with a one-hour lunch break at 1 pm.
Please note, the early-bird cost for Master and Fast Track Classes is expiring in two weeks. Early-bird tuition (before Jan. 25th) is $60 for BBU members ($65 for non-members), and after the early-bird deadline is $70 for BBU members ($75 for non-members).
Master and Fast Track Class size is limited, and preregistration is strongly encouraged. To sign up for a Master Class or Fast Track Class, and secure your early-bird rate, all you need to do is e-mail your instructor directly. Here is the updated list of Master and Fast Track Classes, along with teacher e-mail addresses:
Master Classes take place on Friday, February 17, from 11 am until 4 pm (with an hour-long lunch break) just before the festival begins. In general, they are geared towards intermediate and advanced musicians, and class size is limited to 15 participants
more info at http://www.bbu.org/events/joe-val-festival/master-classes/ [1]