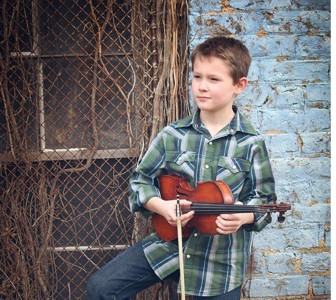 Go to a Bluegrass festival today and observe the audience. It is comprised of people from all walks of life. It is also comprised of people of all age groups. This is encouraging and is probably the result of the new young talent which keeps the Bluegrass blood flowing. This generation of Bluegrass musicians are bringing with them a new generation of listeners.
The garage bands, the backyard picking sessions, the basement jam sessions held by a new generation of young musicians are experimenting with traditional forms of music. Blues, Jazz, Folk, and yes, Bluegrass. These young musicians have a true appreciation for the complexities of the music, the lyrics, and the vocalization of bluegrass music today.
This music isn't just limited to the Eastern U.S. or the South. Its being played all over America and the world. A style of music which was once only a part of the cultural southern music scene has spread around the world. In addition, its audiences are not just listening to the music, many are starting to participate in the music. They are learning to play bluegrass. The are making their own arrangements of traditional bluegrass music and they are taking popular and modern songs and adapting them to the bluegrass style.
Take for example, Alison Krauss [1]' album Now That I Found You: A Collection (Rounder 0325). Alison Krauss and Union Station incorporate songs from the Foundations, Bad Company and the Beatles' Lennon and McCartney. Not only did they have the courage and talent to attempt such an undertaking, they gave these songs a fresh aire and a new life of their own. This artist is breaking new ground by applying the Bluegrass style to a new realm of material which has heretofore never been attempted. California's bluegrass band, Cache Valley Drifters does it and it works and most recently, The HillBenders tackled an entire rock opera, Tommy [2] and over a year later, people are still going after it.
Sierra Hull is a veteran of the scene. She started while she was young and knows how to evolved into a great artists -- she did it. She found her own niche and how to do her music her way. This is the type of new young energy this old music style needs to keep it alive. The young talent is bringing in that young fresh energy and the results are outstanding and wonderful. The best part is that this young generation of Bluegrass artists are entertaining the world while they're having fun.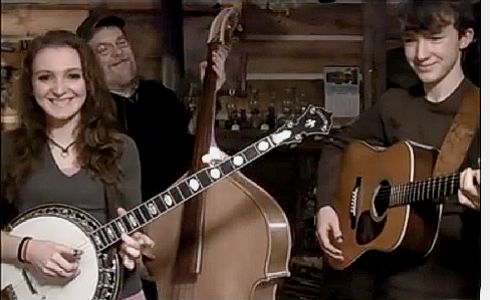 Having fun and music just naturally go together as well they should. Take a look at Marteka and William Lake [3], two young artists taking on the style of Lester Flatt guitar and Earl Scruggs banjo. Those are big shoes to fill but, they're doing it and growing more and more popular in the bluegrass music community. Carson Peters [4] and Iron Mountain are a young group on the scene in the east. They've played the Carter Family Fold and regional festivals for a while now cementing Carson Peters as an upcoming fiddler in bluegrass. Mikaya Taylor [5] is also a fine artist coming into her own as a bluegrass artist. She's learning more instruments and her voice is developing nicely. All of these young artists are worthy of keeping an eye on. If they stick with it, they should evolve into top rate artists whether in bluegrass or, some other related genre.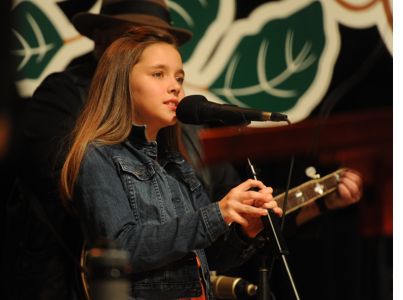 Church groups and after school groups are popping up everywhere. Even local garage bands are once again popular. These artists will find anywhere to play even if its just a private jam session. This continued playing is also practice. Even though many do not go on to profession careers in entertainment, enough of them do to keep the spirit alive. The spunk is still in the Bluegrass style. Even Bill Monroe once said that these young groups know how to play Bluegrass and that is a grand complement from the master and father of this style.
Music stores and 'guitar' stores are providing lessons to this new generation of pickers. The instructors at these stores know the music, know the instruments, and know the difficulties in playing this style. Festivals offer workshops which are usually full of young people learning the style from previous generations. The foundation is built and solid and the new artists are seeing just what they can do with it. Learning this style of music at a young and impressionable age is probably easier than it is to those who have been exposed to a style for an extended period of time. It is for this reason that I believe it is the young artists who are going to keep this music pushing forward at a driving pace. These retailers who also furnish the means to learn other styles of music should be commended.
Artists are also teaching through outlets like Artist Works [6] and through their own online lessons. The internet with two way audio/visual communications, videos and more allows for distance learning without any degradation of quality. One-on-One is possible from half way around the globe.
The bluegrass style is not for everybody however with today's youth wanting to try out new and exciting things, this style is ready for them. Parents should encourage their children to learn to play an instrument. One excellent way is to play one yourself. Don't force the child or they may never want to but if they grow up in a musical house they may very well make one for themselves. Acoustic music doesn't require fancy amplifiers to have fun. Just pack an old guitar onto the porch or at a festival campground and relax for the afternoon. You can have music everywhere you go and it doesn't have to be prerecorded or aired through some electronic device.
Keep the young people playing music. Go and hear them and participate in this fun style of quality entertainment. If, by chance you run across a group you find exciting, help them out and encourage them. Sometimes its as simple as a simple thank you or the purchase of their early material. Just keep them coming as we need more.