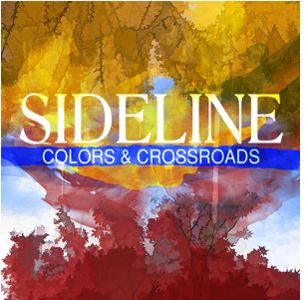 Willis, VA -- Mountain Fever Records is proud to announce the release of a new album from fan-favorite bluegrass group, Sideline.
Colors & Crossroads
is available to radio and consumers today.
Sideline - a name that symbolizes great, traditional bluegrass presented by music veterans, who after venturing out on their own, have made their mark as one of the most sought after bands in the genre. Their fan base is growing, their music has consistently topped charts and their touring schedule is packed! Colors & Crossroads is Sideline's third offering on Mountain Fever Records and will no doubt help the six-member group continue their forward trajectory.
Steve Dilling (banjo and guitar), Skip Cherryholms (guitar), Brian Aldridge (mandolin), Nathan Aldridge (fiddle), Brad Hudson (dobro), and Jason Moore (bass) collectively shine on this 12-track album, along with a guest vocal from Dudley Connell on the Reno & Smiley classic, "Unwanted Love." The first single, "You Don't Know What You've Got Till It's Gone," was released last month and is already a hit with radio programmers and fans.
In promotion of the band's new album, Sideline set out on a western states tour, playing their first show on November 3rd in Scottsdale, Arizona, before continuing on to San Diego, California where they will perform a string of nine concerts in different venues, winding up the Colors & Crossroads tour with a show in Las Vegas on November 14th. Interested fans may keep up with the band's tour updates via their Facebook page.
Colors & Crossroads is now available to radio via AirPlay Direct or a direct digital download by emailing a request to radio@mountainfever.com [1]. Consumers may purchase the single and pre-order the album via iTunes, Amazon, and Google Play. For more information on Sideline, please visit www.sidelinebg.com [2] and for more about Mountain Fever Records and its stellar roster of artists, visit www.mountainfever.com [3].