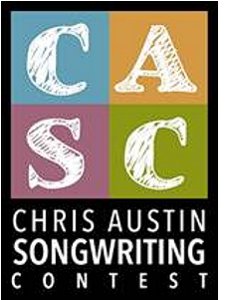 Wilkesboro, NC -- MerleFest, presented by Window World, has begun accepting entries for the Chris Austin Songwriting Contest this month and will continue until February 2017. The Chris Austin Songwriting Contest is one of the most acclaimed songwriting contests in roots and Americana music and has a reputation for launching careers and discovering important new talent.
Aspiring songwriters may submit entries to the contest using the online entry form (www.merlefest.org/ChrisAustinSongwritingContest/ [1]) or by mailing entries to MerleFest/CASC, PO Box 120, Wilkesboro, NC 28697. The deadline to enter will be February 1, 2017.
Early birds take note: During the month of October and November, all entries for the Chris Austin Songwriting Contest (CASC) will receive an early entry discount price of $25 per entry. Submissions received in December and January will require a $30 fee per entry.
Applicants should make note that all lyrics must be written in English and no instrumentals will be accepted. To read more about the contest rules and how to enter, visit http://merlefest.org/casc#tab-4 [2].
Now in its 25th year, the Chris Austin Songwriting Contest is an extraordinary opportunity for songwriters to have their original songs heard and judged by a panel of Nashville music industry professionals, under the direction of volunteer contest chairperson, Grammy-winning singer/songwriter Jim Lauderdale. MerleFest, slated for April 27-April 30, 2017, is an annual homecoming of musicians and music fans that takes place on the campus of Wilkes Community College in Wilkesboro, N.C.
The first round of the CASC competition takes place in Nashville, Tenn., and is narrowed down to 12 finalists representing four categories: bluegrass, country, general and gospel/inspirational. Finalists are then invited to the final round of the competition, which takes place Friday, April 28, during MerleFest.
The first place winners will receive $500 cash from MerleFest and will perform on MerleFest's Cabin Stage on Friday night.
"We are extremely proud of the career successes achieved by many CASC alumni. Among these are Gillian Welch (1993), David Via (1997, 2001), Johnny Williams (1998, 1999), Tift Merritt (2000), Becky Buller (2001), Michael Reno Harrell (2003), Adrienne Young (2003), Martha Scanlan (2003), Sam Quinn (2006) and Jeanette Williams (2007)," said Lee K. Cornett, coordinator of MerleFest's CASC. "More recent alumni include Lara Lynn (2011) and Gary Alan Ferguson (2014). Lera Lynn has appeared on Garrison Keillor's 'A Prairie Home Companion,' performed on 'The Late Show with David Letterman' and now lends her musical talents to the critically-acclaimed HBO series 'True Detective.' Other recent discoveries from the contest are Melody Walker of Front Country and Joseph Terrell of Mipso. I encourage all songwriters to put the final touches on your masterpiece and submit it to the Chris Austin Songwriting Contest!"
Net proceeds from the Chris Austin Songwriting Contest support the Wilkes Community College Chris Austin Memorial Scholarship. Since its inception the scholarship has awarded over $41,000 to deserving students. To learn more details about the contest, visit www.MerleFest.org/CASC [3].
MerleFest, considered one of the premier music festivals in the country, is an annual homecoming of musicians and music fans held on the campus of Wilkes Community College in Wilkesboro, North Carolina. MerleFest was founded in 1988 in memory of the son of the late American music legend Doc Watson, renowned guitarist Eddy Merle Watson. MerleFest is a celebration of "traditional plus" music, a unique mix of traditional, roots-oriented sounds of the Appalachian region, including old-time, classic country, bluegrass, folk and gospel and blues, and expanded to include Americana, classic rock and many other styles. The festival hosts a diverse mix of artists on its 13 stages during the course of the four-day event. MerleFest has become the primary fundraiser for the WCC Endowment Corporation, funding scholarships, capital projects and other educational needs.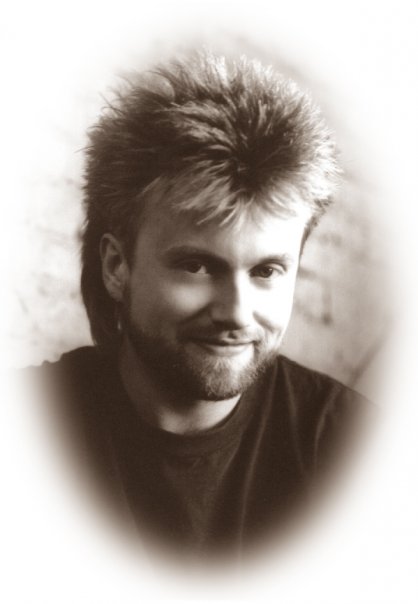 Chris Austin, from Boone, North Carolina, worked as a sideman for Ricky Skaggs for three years, singing and playing guitar, banjo, mandolin and fiddle. During that time, he was discovered by executives at Warner Bros. Nashville, who offered him a recording contract. While releasing singles including "Blues Stay Away from Me," "I Know There's a Heart in There Somewhere" and "Out of Step," Austin also developed his songwriting skills, as evidenced in "Same Ol' Love," recorded by Skaggs in 1991. On March 16, 1991, Austin's life was cut tragically short when the private plane carrying him and six other members of Reba McEntire's band, as well as her tour manager, crashed in the mountains near San Diego. Pete Fisher, then of Warnersongs and currently general manager of the Grand Ole Opry, and Kari Estrin, then MerleFest consultant and "Pickin' for Merle" video associate producer, initiated the songwriting contest to honor Austin's memory.
Window World, headquartered in North Wilkesboro, N.C., is America's largest replacement window and exterior remodeling company, with more than 200 locally owned offices nationwide. Founded in 1995, the company sells and installs windows, siding, doors and other exterior products, with a total of over 13 million windows sold to date. Window World is an ENERGY STAR partner, and its window products have earned the Good Housekeeping Seal for nine consecutive years. Additionally, through its charitable foundation Window World Cares, the Window World family provides funding for St. Jude Children's Research Hospital, where it was named New Corporate Partner of the Year in 2010. Since its inception in 2008, the foundation has raised over $7 million for St. Jude. Window World Inc. also supports the Veterans Airlift Command, a non-profit organization that facilitates free air transportation to wounded veterans and their families. For more information about Window World, visit www.WindowWorld.com [4] or call 1-800 NEXT WINDOW. For home improvement and energy efficiency tips, décor ideas and more, follow Window World on Facebook and Twitter.