---
Bluegrass Junction Hosts Kenny and Amanda Smith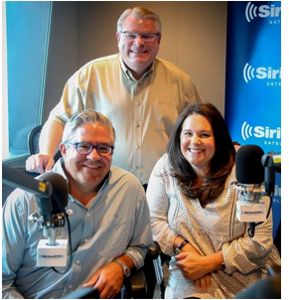 Kyle Cantrell welcomes Kenny and Amanda Smith to Sirius XMs Bluegrass Junction for a first listen to their latest album, Unbound.
Hear the tracks from this outstanding project first on Bluegrass Junction! The show and the album premiere Thursday (9/1) 9 PM EDT. The show will be rebroadcast on Saturday (9/3) 8 AM EDT and on Sunday (9/4) Noon EDT. Listeners can access the program On Demand on the SiriusXM app.
Kenny Smith is nominated for Guitar Player of the Year in the upcoming IBMA awards, and Amanda is a finalist for Female Vocalist of the Year.
Unbound is available 9/23/16 on Farm Boy Records. The debut single from the album, "You Know That I Would," has been steadily climbing bluegrass airplay charts.
---
Source URL: http://cybergrass.com/node/5517
Links
[1] http://cybergrass.com/taxonomy/term/1143
[2] http://cybergrass.com/taxonomy/term/827
[3] http://cybergrass.com/taxonomy/term/696
[4] http://cybergrass.com/taxonomy/term/1332
[5] http://cybergrass.com/taxonomy/term/5069