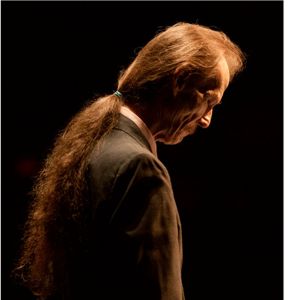 This year's Outer Banks Bluegrass Festival [1] will host a special benefit concert for Bluegrass Music's favorite guitar picker, Tony Rice. The festival takesplace in Manteo, NC from September 20-24, 2016 and the special tribute event will take place on Thursday, September 22, 2016.
Tony has been having health issues from losing his voice some years back to today's arthritus condition which makes it impossible for him to play. With thanks to Cory Hemilright, Wes Lassiter and Deb Miller, the concept of this tribute concert was born as just one gesture to give back to the artist that has given us so much.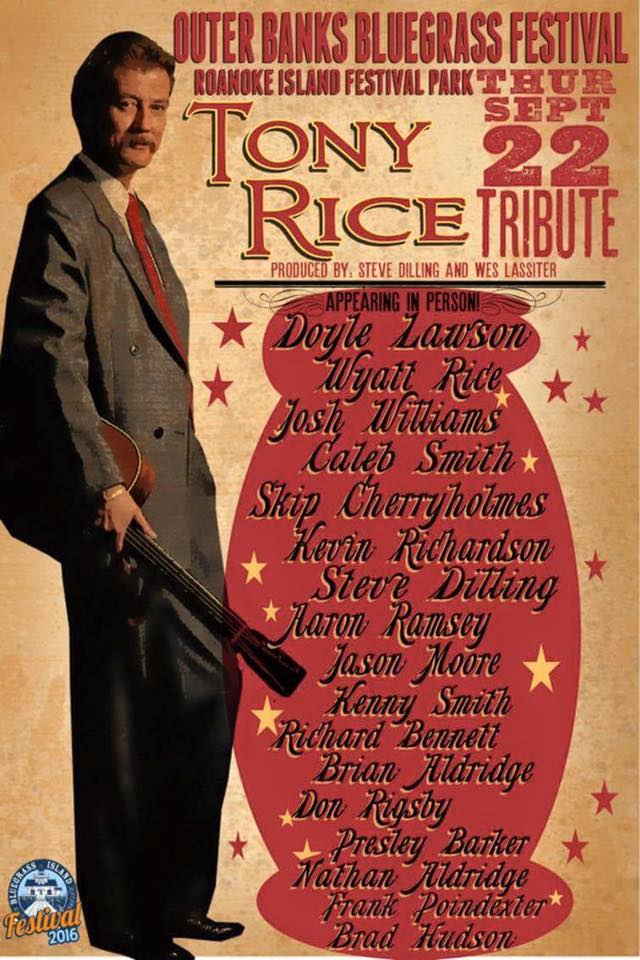 The Tribute Concert will include a wide array of artists including Wyatt Rice, Josh Williams, Don Rigsby, Doyle Lawson, Caleb Smith, Kevin Richardson, Skip Cherryholmes, Richard Bennet, Jason Moore, Kenny Smith, Steve Dilling, Aaron Ramsey and many other artists that have collaborated with Tony Rice. Many of these guitarists were influenced by Tony Rice who was heavily influenced by Clarence White.
The Outer Banks Bluegrass Festival will be making a $5,000 donation to Tony and his family. In addition, proceeds from tribute T-shirt and poster sales will be added to the festival donation.
Tickets are still available for the festival by clicking here [2]. The Tribute event is included in the admission for the 22nd. Also performing on Thursday will be Rhonda Vincent & The Ragem, Band of Ruhks, Jeff Brown & Still Lonesome, Balsam Range and Steep Canyon Rangers.