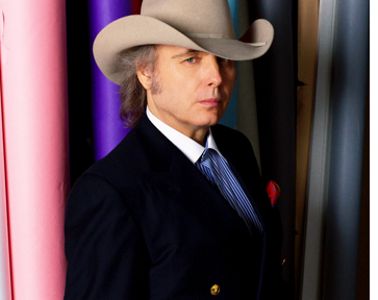 Dwight Yoakam is set to release Swimmin' Pools, Movie Stars... September 23 on Sugar Hill Records. The new album will feature bluegrass reinventions. North American tour dates in support of the new release have been confirmed. The new album reflects the love for bluegrass music that Yoakam developed at an early age in Kentucky, and that has inspired him for many years thereafter. Yoakam's choice to partner with Sugar Hill for this release speaks volumes about the seriousness of this endeavor; Sugar Hill and its sister label Rounder have long been at the forefront of bluegrass, roots, and Americana music.
For the making of this album, Yoakam assembled a band of bluegrass luminaries to reinterpret favorites from his catalogue of gems. The 11-track album features Yoakam compositions from his extensive catalog. Yoakam is currently on tour across the U.S. and will play AmericanaFest NYC on August 7 at Lincoln Center Out of Doors. See full list of dates below.
This project was produced by nine-time Grammy winner Gary Paczosa (Alison Krauss, Dolly Parton), Jon Randall (songwriter of "Whiskey Lullaby") and Yoakam, recorded at both Southern Ground Studio (TN) and the legendary Capitol Records Studio B in Los Angeles and mixed by Chris Lord Alge. For the recording, the production team gathered together a world-class band of bluegrass's current greats including Grammy winner and nine-time international Bluegrass Music Association Guitar Player of the Year Bryan Sutton on guitar, Grammy winner Stuart Duncan on fiddle and banjo, 14-time Grammy winner Barry Bales on bass, Adam Steffey on mandolin (Alison Krauss), and Scott Vestal on banjo (Sam Bush). The LP also features harmony vocals by Jonathan Clark, Brian Whelan, Davey Faragher and newcomer Bryan Joyce.
Yoakam has recorded more than 22 albums and sold over 25 million copies worldwide with five reaching the #1 spot on Billboard. He is a 21-time nominated, multiple Grammy Award winner. In 2013 he was awarded The Americana Music Association Award for Artist of the Year. He has collaborated with everyone from Beck to Kid Rock, ZZ Top, Hunter S. Thompson and Jack White. He has toured with the likes of Buck Owens, Johnny Cash and Hüsker Dü. His most recent album, 2015's critically acclaimed Second Hand Heart is included in NPR's "Best of 2015" which calls the album "as fresh as anything Yoakam has ever done." It reached #2 on the Billboard Country chart with Rolling Stone saying the album featured "his best songs in years."
In 1977, Yoakam left Kentucky for Nashville to embark on a music career but found that the Music City was moving away from traditional county roots to more pop-country. He found himself better suited to the post-Bakersfield movement and became one of the founding fathers of the "LA Cowpunk Scene" influenced by second-wave rockabilly and punk alongside X, Los Lobos, The Knitters, Rank & File and The Blasters.