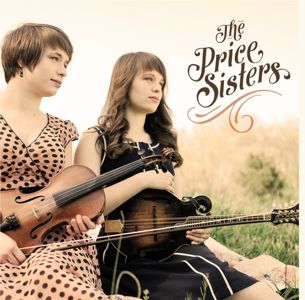 Charlottesville, VA -- Rebel Records is thrilled to announce today's release of "What Does the Deep Sea Say," the first single from The Price Sisters' upcoming self-titled debut Rebel EP (REB-1860) which will be available August 26th. Consumers may purchase the song via iTunes and Amazon, or receive a free download of it by preordering the full album on iTunes.
Hailing from Sardis, Ohio, The Price Sisters—twin sisters Lauren (mandolin and vocals) and Leanna (fiddle and vocals)—have been playing bluegrass music for much of their 21 years of life. "What Does the Deep Sea Say" is a great introduction to this talented pair. Their version is a rousing rendition of this old, traditional ballad that has been performed by many artists over the years, most notably Doc Watson. "What Does the Deep Sea Say" showcases Lauren and Leanna's sweet sisterly harmonies as well as their dynamic mandolin playing and innovative fiddling.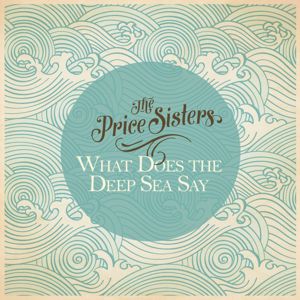 The Price Sisters have quickly made a name for themselves in the traditional bluegrass world. They have been greatly influenced and inspired by the sounds of Bill Monroe and his Blue Grass Boys and strive to carry that sound forward, both vocally and instrumentally. Their ability to grasp the complexities of Monroe's music at such a young age has led to appearances at prestigious festivals such as Bean Blossom and Jerusalem Ridge and has earned them praise and respect from a number of Monroe's ardent disciples, including Bobby Osborne, Byron Berline, Ronnie McCoury and Mike Compton. In fact, Mike Compton has invited Lauren to serve as a guest instructor at his popular Monroe Mandolin Camp this Fall, a tremendous honor for someone so young.
When not teaching at camps or performing at concerts and festivals throughout the country, Lauren and Leanna continue to hone their craft as students in the Kentucky Center for Traditional Music (KCTM) program at Morehead State University. They are pursuing BA degrees in traditional music with a concentration in bluegrass, and business administration minors, and will soon complete their bachelor's degrees.
The Price Sisters' debut was produced by Bil VornDick and features support from several A-list Nashville musicians, including Mike Bub (bass), Dustin Benson (guitar), Charlie Cushman (banjo), Ronnie McCoury (guitar) and Alan Bartram (harmony vocals).