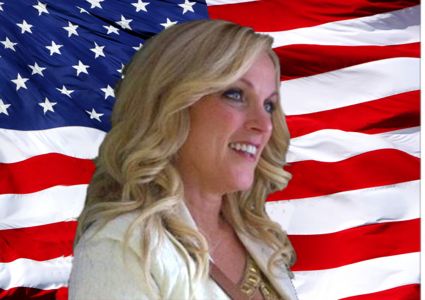 Nashville, Tenn. (June 30, 2016) — July is the month when Americans reflect back and commemorate the birth of our nation. In the 1600's, migrants from Ireland, Scotland and England brought something with them that preceded our freedom--they brought music. These basic styles are now considered by historians to be the roots of what would later become Bluegrass music...and THAT is also something to revere!
Throughout July, "Reno's Old Time Music" will celebrate life, liberty and the pursuit of Bluegrass. The first four weeks of the month, Ronnie Reno and guest co-hosts, Rhonda Vincent and Sierra Hull, will spotlight the most spectacular Bluegrass performances they can find sifting through previous guests' appearances and the archival vaults, in the "Hats Off to Bluegrass" series. Then, close out the month with the biggest and brightest finale of Bluegrass' best with another installment of the "Hall of Fame" series.
"Reno's Old Time Music" airs weekly in prime time on Saturday night at 7:00 P.M. Eastern and Thursday morning at 6:30 A.M. Eastern on RFD-TV and is sponsored by Derksen Portable Buildings, Turkey Track Bluegrass Festival, Hadley's Southern Kitchen, RenoFest 2017 and the Old Time Music Store (click HERE for more information and for exact times in your area).
RENO'S OLD TIME MUSIC-JULY LINEUP:

July 2 - July 14
"HATS OFF TO BLUEGRASS"
Co-Hosted by Rhonda Vincent

Rhonda Vincent, dubbed "The New Queen of Bluegrass" by the Wall Street Journal, began her musical journey at the age of three, performing alongside her family members on what was called The Sally Mountain Show. She sang bluegrass as a teenager, then recorded a couple of mainstream country albums in the 1990's and was asked if she could "get the bluegrass out of her voice." Confused and heartbroken, she put together her first bluegrass band. Today, Rhonda Vincent & The Rage are the most award-winning band in Bluegrass music history. In addition to being a 15-time Entertainer of the Year, Rhonda has established herself as one of the most visible, best-selling artists in the genre, whose cross-over appeal stretches well into the mainstream media. Vincent has also performed and recorded with the best of the best, including Dolly Parton, Willie Nelson, Keith Urban, Alan Jackson, Faith Hill, Martina McBride, Daryle Singletary, Richard Marx, Hank Williams Jr. and more.

July 16 - July 28
"HATS OFF TO BLUEGRASS"
Co-Hosted by Sierra Hull

At only 24, Sierra Hull has enjoyed career that has spanned more than a decade. She was given her first mandolin at age 8. By age 11, Alison Krauss had called with an invitation to the Grand Ole Opry stage; by 12, Rounder was expressing interest (she signed a record deal with Rounder at 13, with her first album released at 16). She's also performed at the White House, Carnegie Hall (twice), The Kennedy Center, traveled around the world sharing her music. Then there's the fact that Berklee honored her with the school's most prestigious award, the Presidential Scholarship, the first for a Bluegrass musician. Today, she's earning considerable respect in the Bluegrass world. Sierra has been nominated eight times for "Mandolin Player of the Year" by the IBMA. Her latest album, Weighted Mind, debuted at #1 on Billboard magazine's weekly Bluegrass chart in February.

July 30 - August 4
"HALL OF FAME" Spotlight Series

One of the best things about Bluegrass music is that we continually celebrate and study the work of the masters. In July, "Reno's Old Time Music" will highlight the best performances by Bluegrass' best, pulling archival performances from an incredible stable of Hall of Fame inductees. If you love the masters, you will definitely want to tune in for our "Hall of Fame" series.
For more information on Ronnie Reno or "Reno's Old Time Music," please visit www.ronniereno.com [1].