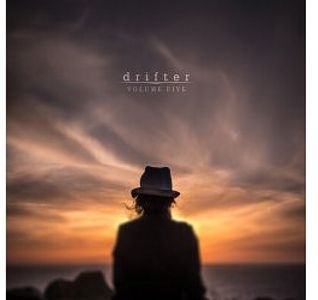 Volume Five and Mountain Fever Records are set to release the band's latest project, Drifter, on June 24, 2016. "I Am A Drifter" is the first single from their upcoming album and was penned by another well-known bluegrass artist, Donna Ulisse along with Marc Rossi. The single has already been released to radio.
"When I got the demo of 'I Am A Drifter,' Jerry Salley was singing the vocal," says Harrell. "The first thing that caught my ear was how Jerry began the song with just a guitar and I felt that was so different, and could make for a great lead off cut on an album. Once the melody and lyrics began to meld, I envisioned this as our first single immediately. It seems to have all the ingredients to stand alone as a solid song while also setting the tone for the entire album."
Volume Five was founded by fiddler and vocalist Glen Harrell in early 2008 and has now grown into one of bluegrass music's most unique new acts. "When I put this group together, I knew the style of music I wanted us to play and the goals we wanted to achieve. It was just a matter of finding the right guys who wanted to create their own identity in the industry," said Harrell. That band includes the talents of Harry Clark (mandolin & vocals), Chris Williamson (bass & vocals), Patton Wages (banjo & vocals, and Colby Laney (guitar & vocals).
These five musicians together truly blend into a band with staying power. V5 has proven just that with their previous recordings on Mountain Fever Records. In 2014 they garnered two International Bluegrass Music Association (IBMA) nominations; Emerging Artist and Gospel Recorded Performance for their album The Day We Learn To Fly.
In 2015, the band received two separate industry award nominations. Volume Five was nominated for the International Bluegrass Music Association's Emerging Artist of the Year Award and also a GMA Dove Nomination for Bluegrass Song of the Year for "Daddy Was An Old Time Preacher Man" featuring guest vocals by the Queen of Bluegrass Rhonda Vincent on the Dolly Parton cover song.