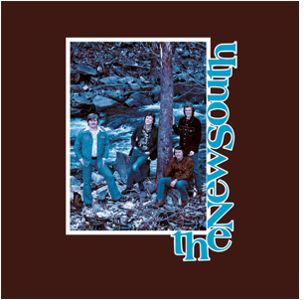 Heralded as the album to have by bluegrass fans,
J.D. Crowe & The New South
was released on Rounder Records. The historic album, often referred to by its catalog number,
Rounder 0044
has become the coveted album to own. For Record Store Day 2016, Rounder is releasing
J.D. Crowe & The New South
in LP format in a limited number. First released in 1975 and later on CD in 1992, this 40th Anniversary
J. D. Crowe and The New South
will once again become one of the most desired albums in bluegrass. This reissue also includes the original "flipping the bird" album cover photo (unseen since '75.) Today is Record Store Day 2016 so get one of these classics while you can. They're in limited supply.
Featuring banjo picker J.D. Crowe, guitarist Tony Rice, Dobro player Jerry Douglas, fiddler/mandolinist Ricky Skaggs, and bassist Bobby Slone, the thirteen track album features non-traditional bluegrass songs including Gordon Lightfoot's "Ten Degrees (Getting Colder)," Ian Tyson's "Summer Wages," "Fats Domino's "I'm Walkin'" and others. This was a defining moment in bluegrass history as this album broke out of the confines of what was considered bluegrass and in doing so, ushered into the genre a whole new fan base of listeners. This reissue LP includes two bonus tracks: "Why Don't You Tell Me So" (Lester Flatt) and "Cryin' Holy" (with Emmylou Harris).
After receiving this album, I carefully removed it from its cellophane and jacket and placed it carefully on my turntable. I spun it up and sat by to enjoy the ultimate bluegrass album. While getting ready to immerse myself into bluegrass history, I took a moment to go over the superb liner notes as well as the notes on the reverse of the cover. The back jacket includes notes by John Hartford and Jack Tottle. Both are excellent. Enhanced for this special release, the liner notes include material from more recent interviews and add to the dimension of this outstanding project.
Keeping in mind that this album was recorded four decades ago, the opening track of "Old Home Place" is perfect. It opens up with the wonderful voice of Tony Rice, who lost his voice two decades ago, and instantly brings back memories of what the '70s bluegrass explosion was all about.
"Rock Salt & Nails" resounds with the perfect harmonies of J.D. Crowe & The New South. This was some of the best harmony singing by any group for a very long time. With Rice, Skaggs and Crowe all participating in this beautiful Bruce Phillips song.
When it comes to artistry in instrumentation, Ian Tyson's "Summer Wages" puts it together with a glue that flows gently but tight. Never too much, too little, too fast or too slow, the instrumentation is extremely well orchestrated. Then add Tony's voice and those awesome harmonies to this track and you may have the perfect slower bluegrass track of all time.
On the B side, you catch the Fats Domino "I'm Walkin'" done with that J.D. Crowe & The New South style that made this band famous for nearly a half century. Crowe's banjo drives this song from beginning to end. Energetic, artistic and innovative. This could have been a Top-40 song of the day.
Ricky Skaggs shines on the second track, "Some Old Day" showcasing his mandolin and vocals blending well with Tony Rice's. "Cryin' Holy" and "You Are What I Am" also feature Skaggs' musicianship on the mandolin. His harmony vocals throughout this album add yet another dimension marking this album as the one to have in your collection.
As the J.D. Crowe & the New South's debut album, this one struck the target audience through the heart. For generations, bluegrass fans have not only honored this release but, they also never tire of the material embossed into these vinyl tracks. Once in a lifetime, an album comes along and Rounder certainly got it right with 0044.
Record Store Day is just around the corner. If you can locate one of these, take it! Chances like this don't happen often and you'll never regret having this in your music library. It also may just get you hooked on vinyl LPs again and I certainly don't view that as a bad thing. Love your vinyl and patronize your local record stores.
SIDE ONE:
"Old Home Place"
"Some Old Day"
"Why Don't You Tell Me So"
"Summer Wages"
"Sally Goodin"
"Cryin' Holy"
SIDE TWO:
"You Are What I Am"
"Rock Salt & Nails"
"I'm Walkin'"
"Home Sweet Home Revisited"
"Nashville Blues"
"Ten Degrees"
"Cryin' Holy" (with Emmylou Harris)
Visit www.recordstoreday.com [1] for a complete list of albums coming out today!!! Its only for a day so don't wait!