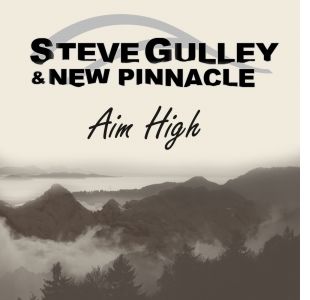 Nashville, TN -- Rural Rhythm Records group Steve Gulley & New Pinnacle have been very busy since the launch of their self-titled debut album a little more than a year ago. The group received standing ovations for both their IBMA and SPBGMA Official Showcase performances and has charted 5 songs from their debut album with several songs still on the charts. Now a new chapter in the fast moving story of Steve Gulley & New Pinnacle begins with the first single "Aim High" being released today from their upcoming second album scheduled for release in July.
"Aim High", an absolute barnburner was written by award winners Jon Weisberger and Mark Simos and captures the Steve Gulley & New Pinnacle signature sound.
A few weeks back Rural Rhythm Records and Steve Gulley announced the new series created to spotlight artists from the heart of the mountains. The music recorded at Gulley's recording studio The Curve, located in Cumberland Gap, TN will create single and album projects featuring Mountain homegrown talent who are ready for prime time and the national spotlight.
The first project from the Wide Open at the Curve series announcement was Stuart Wyrick's upcoming Fall album release East Tennessee Sunrise. Rural Rhythm Records has already released two singles, one instrumental and one vocal track. D.J.'s can download both singles; "Little Moonshine Johnny" and "Stitzenburg Breakdown" now on AirPlay Direct.
The next artist from the Wide Open at the Curve series performed for almost three decades on the Renfro Valley Jamboree and the Renfro Valley Barn Dance and over the years was the opening act for such superstars as Vince Gill, George Jones, Merle Haggard, Willie Nelson, Conway Twitty, Patty Loveless and many more.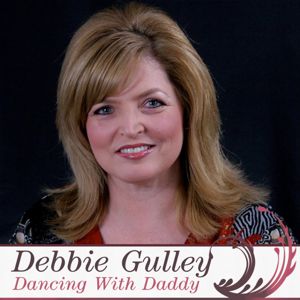 Debbie Gulley, hailing from the Kentucky horse country region and drawing her musical roots from local legend Loretta Lynn and Country music icons Connie Smith and Tammy Wynette comes from Cropper, Kentucky in Shelby County where she has been singing professionally since the age of 13. Country icon Jimmy Skinner helped Debbie bring her talent to Nashville at the young age of 16 where she performed on the Mid-Nite Jamboree, The Little Roy Wiggins Show and Ernest Tubb Gospel Show. In 1989 she was the State of Kentucky "Country Showdown" talent winner and then the Southeastern U.S. Regional winner, earning her a televised appearance on the Grand Old Opry stage.
However, it was on the Renfro Valley Jamboree where Debbie met Steve Gulley back in 1983 and they have been together ever since as friends, singing partners and husband and wife for the past 22 years. Recently Debbie has enjoyed guest appearances with the Dale Ann Bradley Band and Steve Gulley & New Pinnacle. She also appears on multiple popular Bluegrass recordings including the Daughters of Bluegrass, Steve Gulley - Sounds Like Home, Steve Gulley – Family, Friends and Fellowship and the TV special and CD / DVD Christmas The Mountain Way.
"Dancing With Daddy" is the first single for the upcoming debut Debbie Gulley album scheduled for a Fall release. Written by Russell Allen of the Dove ® nominated group Locust Ridge, "Dancing With Daddy" is an inspirational uplifting song and includes Gulley's beautiful signature style vocals along with performances by Steve Gulley (guitar, bass), Tim Crouch (fiddle), Gary Robinson (mandolin).
"I love the song that our friend Russell Allen of the group "Locust Ridge" wrote. Russell had approached me about singing a demo because the great Dolly Parton was asking for some of his songs. I was more than honored to do so. I visualized every word of it in my mind. Life is a dance and my final dance will be with our King, our Lord and Savior." – Debbie Gulley
D.J.'s can download "Dancing With Daddy" now on AirPlay Direct. In addition, the song is now available for digital download on iTunes, Amazon and all other digital sources.