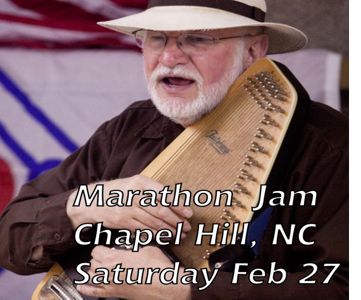 The Marathon Jam is a twelve hour musical event founded in Chapel Hill, NC, that raises money to help the families of injured Soldiers and First Responders. In eight years, The Marathon Jam has raised over $100,000 for the Ft. Bragg Fisher House and Marathon Jams in ten other states have raised over one half Million Dollars for Fisher Houses around the country.
The jam will have some special guests this year: They are proud to say Bruce Phillips, the Operations Officer of Fisher House, is flying down from DC to attend our event and meet us! Raleigh resident Brigadier General Norman Gattis is going to come by and say howdy! We've invited the Mayor of Chapel Hill to attend and rumor has it that the Chapel Hill police chief may come join us in the circle and pick a few tunes with us! AND we hope to have some in-patient Veterans from the Durham VA come by and join us for a while!
The Marathon Jam has been in cities in North Carolina, Virginia, Maryland, Minnesota, Arizona, Florida, Alabama, Wisconsin, Washington DC and Iran and Afghanistan! They are now asking to help start a Marathon Jam in every state of the nation. The next event takes place Saturday, February 27 in Chapel Hill.
The mission of the Marathon Jam is to gather people and players from all walks of life and across the globe together for a day of public service. In recent years, the focus of the Marathon Jam has been to give tangible support to our service members and their families as they recover from injuries sustained in the line of duty by raising money for the Fisher House Foundation.
The Marathon Jam is a non-profit organization which seeks to improve the lives of injured Veterans, First Responders and their families. Their motto, Curatus Per Musica ("Healing Through Music") seeks to unite a diverse group of creative people and mobilize them to use their talents to raise money and perform outreach to improve the lives of those who have sacrificed so much for us. Age, race, religion, ethnicity, sexual orientation, politics: none of that make any difference.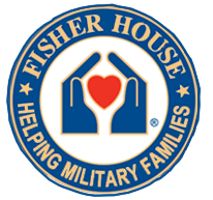 If there is not a Fisher house in your state, or you feel the need to help folks closer to home, that is great! Set up a Marathon Jam in your hometown and play for the food bank, the homeless shelter, a local church or school program, or anything you want! The idea is musicians all across the country to gather for one day with one purpose: To give back to the community.
Chapel Hill 2016 Marathon Jam, American Legion Chapel Hill, 1714 Legion Rd, Chapel Hill, NC 27517, Saturday, February 27, 2016, 1 p.m. to 1 a.m. For more information visit www.MarathonJam.org [1]
PLEASE RE-POST/PASS THIS ON TO EVERY MUSICIAN YOU KNOW! Marathon Jam [2] is a 12-hour annual jam started in Chapel Hill, N.C. to raise funds for the Fisher House Foundation and honor our military. http://www.marathonjam.org [2]