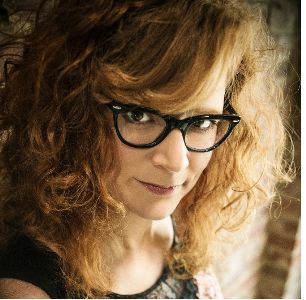 The WoodSongs Dalton Coffee House Concert series will be percolating again in 2016. The return of the concert series will feature national and regional Americana music, providing the North Georgia area with family friendly music while benefiting Providence Ministries. The series will consist of three concerts scheduled for the last Saturday of January, February, and March 2016. The first concert will feature the award winning singer/songwriter, fiddler, clawhammer banjo picking Becky Buller with the Becky Buller Band and the highly acclaimed guitar virtuoso Hiroya Tsukamoto on Saturday January 30, 2016.
The concert series will features The New Coon Creek girls and Kathy Reed in February and Michael and Jennifer McLain and the Banjocats & Mountain Creek House Fire in March. Visit the Woodsongs Dalton site [1] for ticketing and more information.
This regionally acclaimed concert series features emerging and established performers and will be held in the intimate setting of Stage 123, located at 123 Gordon Street in down town Dalton Georgia. The concert series is sponsored in part by the Downtown Dalton Development Authority, the Dalton Convention and Visitors Bureau, Friends of WoodSongs, and numerous local sponsors. Tickets are available at the Dalton Freight Depot Gift Shop, at the door, and online.
The Woodsongs Dalton Concert Series benefits Providence Ministries. Providence Ministries is a non-profit organization which serves the Dalton / Whitfield County area with Christian outreach by offering drug and alcohol rehabilitation as well as operating two homeless shelters, two boys homes and three thrift stores in the North Georgia area. Providence opened the areas first and only shelter for homeless women and children and they are currently expanding their men's shelter.
For tickets or more information about the concert series visit: www.woodsongsdalton.com [2]