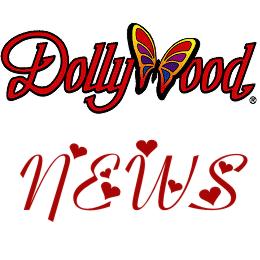 Dollywood will hold auditions for music and variety shows for the park's 2016 season in January and February. Auditions will take place in Pigeon Forge, Jan. 23-24, in Atlanta, Jan. 9, and in Spartaburg, S.C., on Feb. 20. Dollywood, winner of seven Golden Ticket Awards for Best Shows needs world-class performers! Learn more about their upcoming open call auditions, and perhaps you can join the award-winning entertainment team at Dolly Parton's Dollywood in the Great Smoky Mountains. Please check the audition dates and times at this link [1].
With entertainment icon Dolly Parton at the helm, it's no wonder why Dollywood has earned so many awards for the park's world-class shows and productions. Fresh off collecting its seventh consecutive honor for Best Shows, Dollywood plans upcoming auditions in the Southeast for performers ready to share their passion with park guests.
Auditions take place in Atlanta (Jan. 9), Dollywood (Jan. 23-24) and Spartanburg, South Carolina (Feb. 20). These auditions provide performers an opportunity to showcase their abilities for members of Dollywood's award-winning entertainment team. Audition locations and dates are listed below.
Registration in Atlanta and Spartanburg begins at 10 a.m., while it begins at 9 a.m. at Dollywood. Auditions at all locations are from 11 a.m. – 2 p.m. Performers must be at least 17 years old.
"There are so many talented performers who started their careers here at Dollywood," said Paige Bales, Dollywood entertainment director. "We have a high standard for our entertainment product and we're never disappointed at the impressive amount of talent we discover at each of our auditions. As always, our upcoming season has a great variety of shows and acts to entertain our guests; there are amazing opportunities for performers of many different genres."
During the open call auditions, Dollywood Entertainment is looking for singers with experience in country, musical theater or pop. They also seek specialty acts in bluegrass and gospel. Positions are not limited to the stage, as technical staff such as stage managers, audio technicians, lighting technicians, costume dressers and more also are needed. Additional details and audition requirements can be found at www.DollywoodAuditions.com [2].
Many performers have launched their careers in Dollywood's world-famous shows and productions. Janelle Arthur, an American Idol alum, started her career by playing a young Dolly Parton in Paradise Road at Dollywood. She has returned to the park multiple times following her time on American Idol to entertain guests.
Winner of seven Golden Ticket Awards for Best Shows, Dollywood Entertainment provides the perfect venue for performers and technicians to share their skills.