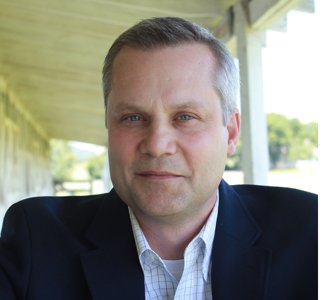 Merry Christmas from everyone at the International Bluegrass Music Museum! As many of you know, I am the new guy and this year has been all about change and adjustment for me and my family. In addition to learning the ropes in a new job, my daughters are adjusting to life as college students, my wife is transitioning from her job of almost 12 years, we are selling our home in Nashville and settling in as new residents of Owensboro, Kentucky. Many of you have navigated similar waters at some point in your life. As one might imagine, this has resulted in a mixture of excitement and joy along with a touch of hand wringing about embracing so much change. Fortunately for me, joy and excitement about the future has far outpaced everything else as 2016 quickly approaches.
My story is similar to the story of the International Bluegrass Music Museum. Change is inevitable for the IBMM as the next chapter of the organization unfolds with breaking ground for the new Center. And with this change comes incredible opportunity! So how do we, as an organization, move ahead with joy, excitement and optimism?
First, we must recognize that the next chapter for the IBMM is simply our destiny. As many of you already know, the new Center will feature a total re-launch of our core exhibits, cutting edge technology throughout the building, compelling interactives in the Hall of Fame, a restaurant on the third floor, and a new 500 seat state-of-the-art performance venue. To remain relevant and vital to bluegrass music, its fans and artists, it is time to go BIG…and that is exactly what we're doing. Bluegrass music is destined to remain an important and growing genre of American Music, and the IBMM is leading the effort to ensure that.
Second, we must understand that complex change is often difficult and requires focus, planning and hard work. How many times have we heard someone say that anything worth doing usually does not come easy? Passion, perseverance, tenacity and hard work brought us to this point and remain the key ingredients that will see us through to the next phase. Fortunately, the IBMM has a tremendous team of staff, Trustees, volunteers and supporters who have already rolled up their sleeves and are doing the hard work to ensure success.
Finally, we must begin with the end in mind. The new Center will attract people from all over the world to learn about, participate in and celebrate bluegrass music. We already see this with current visitors to the museum and to ROMP each year. However, the new Center will encompass new capabilities and resources to broaden our reach to an even wider audience. Bluegrass music deserves the best, and as the only international bluegrass music museum in the world, we intend to deliver.
In my opinion, change is good, especially the way the International Bluegrass Music Museum plans to do it. I am glad you have joined us on this journey.
Chris Joslin