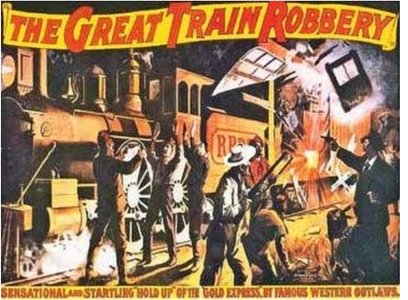 North Adams, MA -- FreshGrass, a three-day festival dedicated to preserving, supporting, and creating innovative grassroots music and the artists who make it, begins a new commissioning project with FreshScores: original scores by contemporary artists performed live to classic silent films. Alison Brown, Lost Bayou Ramblers, and 2013 FreshGrass artist Mamie Minch perform four FreshScores on Friday and Saturday of the FreshGrass festival, held on September 18-20, 2015, in North Adams, Mass.
FreshGrass kicks off on Friday, September 18, with Punch Brothers, Houndmouth, Flatt Lonesome, and 2014 FreshGrass Band Award winner Twisted Pine. Saturday, September 19, features Dwight Yoakam, Leftover Salmon, Sara Watkins, Sarah Jarosz & Aoife O'Donovan, Alison Brown, Vieux Farka Touré & Julia Easterlin, Lost Bayou Ramblers, Mr. Sun, Ballroom Thieves, Birds of Chicago, FreshGrass Award winners Quiles & Cloud and Cat and the Moon, and bands from Berklee College of Music's American Roots Music Program. Sunday, September 20, keeps rolling with The Del McCoury Band, Jerry Douglas presents Earls of Leicester, Greensky Bluegrass, Willie Watson, Peter Rowan, Rani Arbo & daisy mayhem, and The Man in Grass: A Tribute to Johnny Cash. On Saturday and Sunday, 19 acts compete for the FreshGrass Award in the band, duo, banjo, and fiddle categories.
FreshScores Friday
Friday features the first-ever FreshScore performances. Grammy Award-winner Alison Brown performs her haunting banjo score to the D. W. Griffith short A Child of the Ghetto (originally commissioned by the 2015 New York Jewish Film Festival), followed by old-time blues guitarist and singer Mamie Minch's brand new score to Winsor McKay's innovative 1921 animation The Flying House.
A short tale of the hardships of the Lower East Side at the turn of the century is captured in A Child of the Ghetto, as a young heroine struggles to support herself as a seamstress after the death of her mother and eventually must flee the city after she is falsely accused of stealing money. Director Griffith's 1910 film captures the hustle and bustle of the city at the height of his Hollywood career, showcasing his storytelling power and editing techniques, all while portraying New York City as a threatening place for American Jews, arguing that they would improve their lives by moving out of the city ghettos.
Set to blues maven Mamie Minch's original score, The Flying House tells the story of a woman who has a vivid dream in which her husband, in order to escape an increase in their mortgage payment, decides to put a gigantic propeller on their house and flies it to a new location where they won't have to pay their mortgage. Flying across the ocean, much of the world, and eventually into outer space, the woman is only awoken from her nightmare after a huge giant attempts to swat the house out of the sky.
FreshScores Saturday
Saturday's FreshScore performances feature Cajun rabble-rouser Lost Bayou Ramblers' accompaniment to Edwin S. Porter's 1903 classic The Great Train Robbery, and a second showing of guitarist and singer Mamie Minch's score set to 1921's The Flying House.
At just under 12 minutes long, Porter's energetic Western film is considered a milestone in filmmaking. The Great Train Robbery uses a number of unconventional editing and shooting styles and is one of the earliest films to use the technique of cross-cutting, in which two scenes are shown to be occurring simultaneously, but in different locations. In 1990, it was selected for preservation in the United States National Film Registry by the Library of Congress as being "culturally, historically, or aesthetically significant."
In addition to FreshScores and the music happening across three stages and two courtyards and throughout galleries, FreshGrass offers a hearty lineup of instrument workshops, luthiers, family programming, downtown camping, late-night dance parties, legendary jam sessions, and the FreshGrass Award — celebrating fresh talent on the bluegrass stage with 19 finalists competing in the band, duo, banjo, and fiddle categories for cash and prizes totaling $25,000, a performance spot at next year's festival, recording sessions at Compass Records, and hand-crafted instruments from Deering and Eastman. Admission to MASS MoCA's galleries — where festival-goers find concerts set amidst dramatically scaled exhibitions of contemporary art such as Jim Shaw's Entertaining Doubts — is included in the price of festival admission.
FreshGrass, September 18–20, 2015, at MASS MoCA, continues to be one of the best values on the festival circuit. Three-day festival passes are available for $99 for adults, $115 day-of, $89 for students, and $46 for children 7 to 16. Friday passes are $38 in advance, $42 day-of, $28 for students, and $20 for children 7 to 16. Saturday passes are $52 in advance, $56 day-of, $40 for students, and $28 for children 7 to 16. Sunday passes are $46 in advance, $50 day-of, $36 for students, and $24 for children 7 to 16. Available for $300, FreshPass is a deluxe festival experience offering preferred seating at all stages, meet-and-greet opportunities with FreshGrass artists, access to the FreshPass lounge, and locally sourced snacks and beer. Children 6 and under are admitted for free. Museum members receive a 10% discount on the regular ticket prices. Museum admission is included in the price of the festival pass. The festival will be held rain or shine.
FreshGrass is sponsored by No Depression, Compass Records, the American Roots Music Program at Berklee College of Music, Deering Banjo Company, Guido's Fresh Marketplace, Eastman Guitars, Stop & Shop, Chronogram, D'Addario, the Porches Inn, Berkshire Magazine, WKZE, WGNA, WKZE, WRSI, the Fretboard Journal, and Take Magazine. Additional support is by Berkshire Gas as part of its music series at MASS MoCA.
Massachusetts Museum of Contemporary Art's (MASS MoCA) is one of the world's liveliest (and largest) centers for making and enjoying today's most important art, music, dance, theater, film, and video. Hundreds of works of visual and performing art have been created on its 19th-century factory campus during fabrication and rehearsal residencies, making MASS MoCA among the most productive sites in the country for the creation and presentation of new art. More platform than box, MASS MoCA strives to bring to its audiences art experiences that are fresh, engaging, and transformative.
Through September 7, MASS MoCA's galleries are open 10am to 6pm every day, with extended evening hours to 7pm on Thursdays through Saturdays, when performing arts events are often featured. Gallery admission is $18 for adults, $16 for veterans and seniors, $12 for students, $8 for children 6 to 16, and free for children 5 and under. Members are admitted free year-round. Beginning September 8, MASS MoCA's galleries are open 11am to 5pm every day except Tuesdays. The museum is closed on Tuesday, September 8. For additional information, call 413.662.2111 x1 or visit massmoca.org.