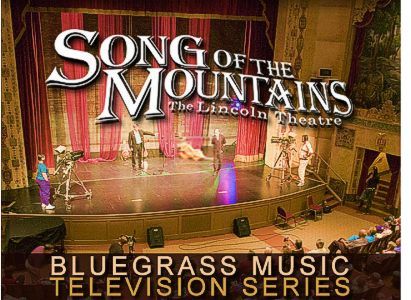 After months of announcements, protests and business wrangling, it was announced last week that Tim White will return to Song of the Mountains. In addition, the new Appalachian Music Heritage Foundation will take over the Song of the Mountains concert series. The agreement and contract will split the Song of the Mountains program from the Lincoln Theatre and the rights will change hands to the new foundation. As contract and legal agreements come to a close, the Lincoln Theatre is expected to receive a $50,000 donation from the Appalachian Music Heritage Foundation as part of the negotiations. The Appalachian Music Heritage Foundation was created as a non-profit by Joe Ellis, Sam Russell and Ed Stringer, all Marion businessmen who were instrumental in the founding of Song of Mountains program.
In a statement from the Lincoln, "The committee recommended, and the Board of Directors unanimously agreed, to reorganize Song of the Mountains in a way that would separate the two entities while ensuring that the program continues to originate from The Lincoln and keeping as much continuity in programming as possible. The Board has elected to accept the plan as presented by the Appalachian Music Heritage Foundation, and is prepared to turn over the financial responsibility and direction of the Song of the Mountains program to this outside group.
Following the reorganization agreement by the Lincoln Theatre board, it is expected that the long time host of the program, Tim White, will again be hosting the program.
The announcement of the change in the program earlier resulted in a large amount of backlash from the music community. Sponsors, artists and producers all distanced themselves from the Lincoln Theatre board. There were online protests and a significant amount of fan communications indicating disappointment with the decision. As the reorganization unfolded, a group of Marion businessmen in June offered to buy the "Song of the Mountains" brand from the Lincoln Theatre, re-instate White as executive coordinator and bring back his backstage crew, sound man and Horse Archer Productions to work for them, and rent the Lincoln Theatre for continued tapings in Marion. This effort is what set the foundation for creating the new Appalachian Music Heritage Foundation.
The program is aired on PBS and if all goes well, the program will continue to be aired as it has been for many years. The new foundation will resume operation of Song of the Mountains shortly after the August 1st show. The foundation will produce the September 5th show and all shows thereafter. White, the original Song of the Mountains host, will return to the series with the September 5th production.