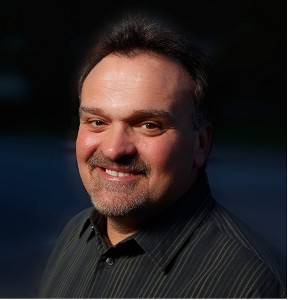 Nashville, TN -- Rural Rhythm Recording artist Steve Gulley has been staying very busy these days with the launch of his new group, Steve Gulley & New Pinnacle, and the release of their new self-titled album. In addition Steve is once again co-hosting, with Dale Ann Bradley, the third annual Lincoln Memorial University Acoustic Music Week event.
Acoustic Music Week (June 21-26) is offered by internationally known bluegrass artists Dale Ann Bradley and Steve Gulley in partnership with Lincoln Memorial University as part of its ARTS IN THE GAP summer celebration, forging community through the arts. This weeklong workshop provides an opportunity for musicians to come to LMU and Cumberland Gap to hone their skills as musicians, singers and songwriters, and make new friends in the very geography where much of America's music is rooted. The region's rich traditions and talented musicians have been influencing a host of musical genres for generations, from old time and bluegrass to Americana and rock and roll. As one of last year's participants said, "Its good music, good fellowship, good food and a beautiful place to be."
Acoustic Music Week at LMU is truly a dream come true for us both. We've wanted to bring some of our award-winning musical friends to our beloved mountain home here in the tri-state area of East Tennessee, Kentucky, and Virginia for a long time. It's our chance to share the musical knowledge we've gained over our many years of singing, playing, writing and performing all around the world. The fact that we get to do it in our own back yard with world-class musicians like Kenny Smith, Adam Steffey, Mike Scott, Phil Leadbetter and Brandon Godman makes it so very special. We can't wait to show off our lovely area and wonderful people to the rest of the world. It's going to be a fantastic few days and the fruition of a life-long dream. Thanks to Lincoln Memorial University for helping to make it possible. We can't wait to be a part of it and invite everyone to come and share this special event with us!
  -- Dale Ann Bradley and Steve Gulley
This year's LMU Acoustic Music Week event starts June 21st and runs through June 26th at LMU's main campus located in Harrogate, Tennessee. Below is the list of music instructors who will be teaching for the six day event:
Kenny Smith – Guitar
Adam Steffey – Mandolin
Phil Leadbetter – Resophonic Guitar
Mike Scott – Banjo
Brandon Godman – Fiddle
Bryan Turner – Bass
Richard Cifersky – Beginners / Intermediate Banjo
Dale Ann Bradley – Vocals
Steve Gulley – Songwriting / Vocals
For more information and enrollment for Acoustic Music Week at Lincoln Memorial University go to www.AcousticWeek.org [1]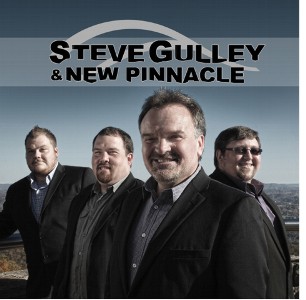 Steve Gulley & New Pinnacle, the self-titled album featuring Steve, Bryan Turner, Gary robinson, Jr. and Matt Crumby was more than what I could even imagine. Tight, bright, electric, emotional and full of life, all in one small package. Bluegrass doesn't get much better than this.
The album kicks off with with the firey hot pickin' "Leaving Crazytown" (see video below) and this pretty much sets the stage for where this album is going to take you. The listener is going on a music journey through a new world of bluegrass music.
"It's a Long, Long Way to the Top of the World" is a Don Wayne expressive song full of emotion. The vocals on this track fit the song well. The gentle mandolin builds a solid foundation to carry this soulful slower song with the strength and gentleness it deserves. A solid bridge between bluegrass and traditional country as the fiddle ties the two styles together effortlessly.
One of the things Steve is known for is his songwriting style and there are a handful of tracks that showcase his abilities in this domain. The song "She's a Taker" shares songwriting credit with another favorite, Tim Stafford. The story lyrics are creative and the music blends well with them offering an appealing balance.
The debut album release launch was highlighted with a live world premiere by Steve Gulley & New Pinnacle on March 27th on the Bluegrass Junction, hosted by Kyle Cantrell. The live world premier featured all the songs on the debut album and included performances by band members Steve Gulley (guitar, vocals), Bryan Turner (bass, vocals), Gary Robinson, Jr. (mandolin) and Matthew Cruby (banjo, vocals) and special guests Tim Crouch (fiddle) and Amanda Smith (vocals on "Every Time You Leave").
Steve Gulley & New Pinnacle is now touring the US in support of their debut album and you can catch them this month at Bean Blossom in Indiana and Turkey Track Bluegrass Festival in Waldron, Arkansas. Go to the band's web site at www.SteveGulley.com [2] for a complete listing of tour dates.