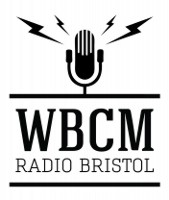 "WBCM Radio Bristol is an exciting new way that we can share our music heritage as the birthplace of country music with listeners worldwide," said Leah Ross, executive director of the Birthplace of Country Music. "Following the years of success of Bristol Rhythm & Roots Reunion music festival and the opening of the Birthplace of Country Music Museum last fall, this new radio station will allow us to promote Bristol to audiences year-round, as well as provide up-and-coming artists a new platform to be heard."
WBCM will broadcast on 103.5 FM, as well as provide an online media center where listeners have the opportunity to stream WBCM through the BirthplaceofCountryMusic.org website and a mobile app. The station will include three streams: a Classic Stream – playing a variety of old-time, bluegrass and country music; an Americana Stream – highlighting a diverse selection of contemporary artists, as featured at the Bristol Rhythm and Roots Reunion; and a Live Stream – WBCM's terrestrial station playing live original programming focusing on local and regional music and culture.
WBCM will broadcast from the Birthplace of Country Music Museum in a studio that is equipped with historic vintage gear, restored to meet the modern needs of a fully functional radio station. The studio will also be a working exhibit for museum visitors to experience a radio broadcast firsthand.
In preparing to launch WBCM – Radio Bristol this summer, BCM has hired veteran radio professional Tony Lawson to guide the launch and day-to-day running of the station. Lawson founded the award-winning WDVX Radio in Knoxville and joined the BCM team in April.
In addition, WBCM has already begun receiving support from the community. Fit-out for the station has been made possible through the engineering work of Jim Gilmore and Tom King of Kintronic Labs and through generous donations of time, equipment, and infrastructure from ERI – Electronics Research, Inc., Holston Valley Broadcasting, Jim Gilmore, Kintronic Labs, Nautel Limited, Telos Alliance, and the William Mountjoy Estate.
BCM is also initiating a Kickstarter campaign this week to help raise additional funding for the station. Funds from the campaign will go to developing programming, production construction, and webcast fees and services. More information about the Kickstarter campaign will be available on BCM's website.
"WBCM - Radio Bristol is a radio station, an app, an interactive museum exhibit, and an online media center featuring free Americana and roots programming, streaming for a worldwide audience," continued Ross. "We are working diligently to get the station ready to launch this summer and looking forward to the impact the station will have on our community."
Birthplace of Country Music Museum, an affiliate of the Smithsonian Institution, explores the history of the 1927 Bristol Sessions and their lasting impact on our music heritage. From the Bristol Sessions and beyond, our region continues to influence music around the world.
The 24,000 square foot museum is located at 520 Birthplace of Country Music Way (corner of Moore & Cumberland Streets) in Historic Downtown Bristol, Virginia. Through multiple theater experiences, film and sound, and interactive, technology-infused displays — along with a variety of educational programs, music programs, and community events — the exciting story of this music and its far-reaching influence comes alive. Rotating exhibitions from guest curators and other institutions, including the Smithsonian, will be featured throughout the year in the Special Exhibits Gallery. The museum is also home to an extensive digital archive.
Birthplace of Country Music Museum is open Tuesday through Saturday, 10:00 a.m. through 6:00 p.m. and Sunday, 1:00 p.m. to 5:00 p.m. The museum is closed on Mondays and most major holidays, call ahead for confirmation at 423-573-1927. Admission is $13 for adults, $11 for seniors, students, military, and children ages 6—17, and groups of 20 or more. Children 5 and under are free. For more information visit www.BirthplaceofCountryMusic.org [1].