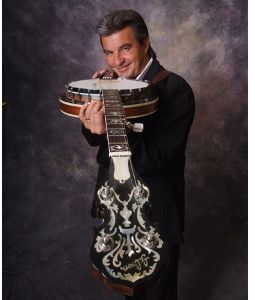 Bluegrass musician and broadcast personality Tim White has lost his job as host of the nationally syndicated public television concert series "Song of the Mountains." White said the Lincoln Theatre, which produces the program in Marion, Virginia, has canceled his contract, because of a "personality conflict" with the theatre's new director. White said he is puzzled by the move, because he has continued to work hard to maintain the show's high standards of quality.
"My departure from "Song of the Mountains" comes as a disappointment," said White, who has hosted the program since it began. "I have enjoyed hosting the show and helping the producers to attract great musical guests, and was more than willing to fulfill the remaining three and a half years on my contract. However, a new management team at the Lincoln Theatre has chosen a different direction."
As of May 14, the "Song of the Mountains" website still described White as "a driving force in making the public television show the popular program it is today as it has grown to be featured on over 180 public television affiliates across America and become a premiere showcase for bluegrass, old time, Celtic, gospel and Americana music."
During White's tenure, "Song of the Mountains" has featured many popular regional and national artists, including Tom T. Hall, Dr. Ralph Stanley, Jimmy Fortune, Rhonda Vincent & The Rage, Kathy Mattea and more. White was also credited with attracting sponsors.
It is not known if, or how, White's departure might affect "Song of the Mountains" episodes that have been taped, but have not yet aired. Meanwhile, White said he is exploring opportunities to develop a new television concert series. He will also continue hosting his nationally syndicated radio program, "The Tim White Bluegrass Show."
Information about Tim White is available at www.TheTimWhiteBluegrassShow.com [1].
See our update from the Lincon Theatre at Lincoln Theatre "Song of the Mountains" Reorganization [2].