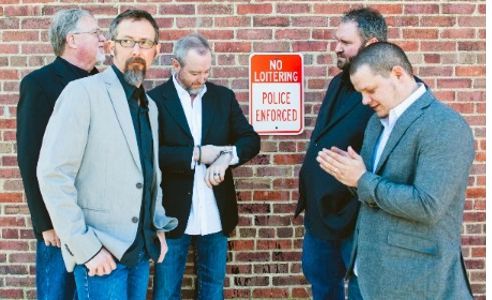 The Flagler Museum will host its 10th annual Bluegrass in The Pavilion Concert on Saturday, April 11, 2015, at 3:00 p.m. Balsam Range and The Grascals will perform at this National Historic Landmark. Tickets are $35 and all proceeds benefit the South Arts' emergency planning for Gulf Coast cultural institutions. The Pavilion concerts continue to bring the best Bluegrass musicians to South Florida. Past artists have included Audie Blaylock and Redline and Doyle Lawson & Quicksilver.
2014 Entertainer of the Year and Vocal Group of the Year artists, Balsam Range, is comprised of five gifted friends who all hail from Western North Carolina. Tim Surrett delivers entertaining MC work as well as seasoned lead and harmony singing. Tim plays bass and he will occasionally share his talents on the resonator guitar. He charms with spontaneity, wit and professionalism. A stellar fiddler, Buddy Melton is also one of the most gifted tenor voices in Bluegrass and Americana today. His range and tone give Balsam Range its identifying sound. With his envied guitar style, Caleb Smith has been called "one of the top young guns of guitar." He sings with both power and control, delivering a high energy song or a tender ballad with equal vocal skill. Darren Nicholson is a gifted mandolin player and harmony singer with tremendous enthusiasm for American heritage music. That twinkle in Darren's eye says it all. He is usually up to something! Grammy Award winner, Marc Pruett brings more than 40 years of entertainment experience to the group. He brilliantly complements the ensemble with the intuitive, traditional three finger style that has made him one music's most admired banjo players.
Elements of jazz, country, gospel, swing and old-time music are all infused into the fresh sound of this unique Southern band. It's five distinct personalities creating one remarkable musical experience make up the award-winning Balsam Range.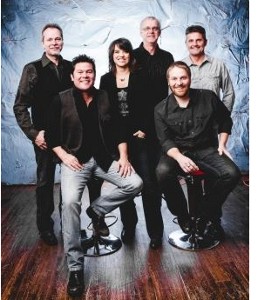 Great musicians will always find a way to make good music, but for great musicians to make great music, they must form a bond – one that, more often than not, goes beyond the purely musical to the personal. For The Grascals, that bond has been forged at the intersection of personal friendships, shared professional resumes and an appreciation for the innovative mingling of bluegrass and country music that has been a hallmark of the Nashville scene for more than forty years. As their releases prove, The Grascals' rare musical empathy gives them an unerring ear for just the right touch to illuminate each offering's deepest spirit - whether they're digging into one of their original songs or reworking a bluegrass classic or pop standard.
Vocally, the trio of Terry Eldredge, Jamie Johnson and Terry Smith are tighter than ever, cutting loose on driving solo vocals and soaring trios with equal fire and passion. As an instrumental unit, The Grascals have never sounded sharper, with mandolin ace Danny Roberts, fiddler Jeremy Abshire and banjo player Kristin Scott Benson leading the charge. As a result, their cutting-edge modern bluegrass is delivered with a deep knowledge of, and admiration for, the work of the music's founding fathers. Timely yet timeless, The Grascals make music that is entirely relevant to the here and now, yet immersed in traditional values of soul and musicianship.