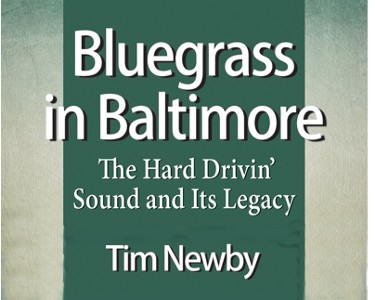 Baltimore, MD -- Due to an influx of Appalachian migrants who came looking for work in the 1940s and 50s, Baltimore found itself the recipient of an extraordinarily talented crop of musicians and for a brief time was the center of the bluegrass world.
Based upon interviews with many of the legendary players from this golden-age of bluegrass in Baltimore, who had moved to the city in hopes of a better future and found it in music, Bluegrass in Baltimore: The Hard Drivin' Sound and Its Legacy, is the first book to take an in-depth look into how the music that was played in Baltimore came to wield influence across a broad musical landscape.
Bluegrass in Baltimore looks in detail at the highly-influential scene in Baltimore that produced such key figures as Del McCoury, Earl Taylor, Walt Hensley, Alice Gerrard, Hazel Dickens, Mike Seeger, and Mike Munford and explores the impact the music they made had on a wide-range of musical luminaries including Jerry Garcia, Jorma Kaukonen, Pete Wernick, Sam Bush, Chris Hillman, and many others.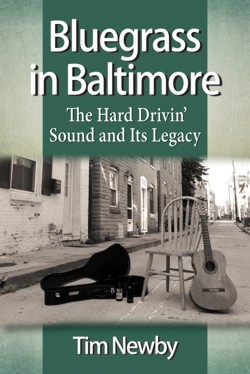 The journey of these Baltimore musicians was not an easy one. They struggled in the face of a music industry that viewed the music they made as the "poorest example of poor man's music." There were missed opportunities, personal demons, and the always up-hill battle these pioneers had to fight because of the prejudice against their hillbilly backgrounds. Due to this many of these original Baltimore musicians found they were often resigned to the overlooked role of early innovator or forgotten influence, but the music they made and the influence they had has lasted forever.
Author Tim Newby is the features editor at Honest Tune Magazine. He is an active participant in Baltimore's thriving musical scene. His book will be published by McFarland Books and released May 2015. Bluegrass in Baltimore: The Hard Drivin' Sound and Its Legacy is available for pre-order now: McFarland Books