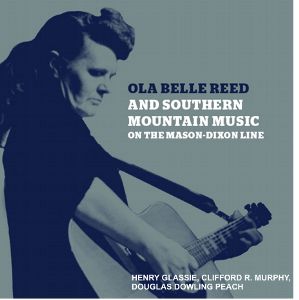 One of the more interesting record labels for older music with a unique twist has always been Dust-to-Digital. The label has just announced their Book and CD media package
Ola Belle Reed and Southern Mountain Music on the Mason-Dixon Line
. This latest collection by Henry Glassie, Clifford R. Murphy and Douglas Dowling Peach should be a welcome addition to those who cherish the traditional mountain music of the past.
Ola Belle Reed was born Ola Wave Campbell on August 17, 1916, in Grassy Creek, North Carolina and has placed her indelible mark in traditional mountain music. She has performed with the North Carolina Ridge Runners, New River Gang, and was an active musician throughout the region often performing with other family members including her husband, Bud Reed, David Reed, Ralph Reed, Herb Campbell, and Alex Campbell.
Last year's ALTA Awards featured performances by Danny Paisley, Dave Reed and Hugh Campbell to highlight their participation in the forthcoming Dust-to-Digital multi-media production of Ola Belle Reed and Southern Mountain Music on the Mason-Dixon Line. Due to be released this year, this piece of folklore has been recovered, remastered, and reproduced along with a profile and history of this outstanding woman and her contributions to America's musical heritage.
Ola Bella Reed's autobiographical song, "I've Endured"