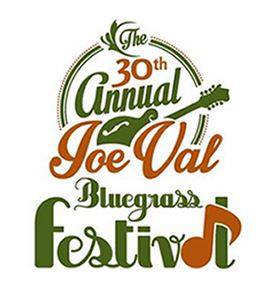 While the Boston area has been blessed with extra white stuff this winter, we are ready to welcome you to the festival. As always, Joe Val will have great music, wonderful workshops and plenty of pickin', but we also offer the new Sunday night Dance Party! You won't want to miss this fun addition to the festival. Take a break from the shoveling and come join us at the Sheraton Framingham this coming weekend for the 30th Joe Val Bluegrass Festival. It promises to be a fantastic weekend. Something for everyone.
The Sheraton and the surrounding businesses are doing their best to clear their parking areas, and we do not anticipate any significant issues for festival attendees. The weekend looks like it will be clear and the we promise we can provide the perfect cure for your cabin fever. Follow our Twitter account, Facebook or check the website homepage for up to the minute festival updates if you are not planning on joining us all weekend. We will be posting from the event all weekend.
The Heritage Awards [1] are presented each year by the BBU to honor artists and those working behind the scenes that have made substantial contributions to furthering bluegrass music in New England and beyond. Awarded in two categories, industry and artist, the 2015 BBU Heritage Award Industry winner is Berklee College of Music. The White Brothers are the recipients of the 2015 Artist Heritage Award.
If you don't already know, the BBU has an ongoing CD/LP yard sale at our concerts and at Joe Val. All yard sale proceeds go to support our wonderful education programs. Our yard sale inventory depends on YOU. If you have any bluegrass and/or related music CDs or LPs that are in good condition and would like to donate them to our yard sale, please bring them with you to Joe Val and drop them off at the merch table at the back of the ballroom. (As the BBU is a non-profit organization, it's likely your donation is tax-deductible. We'll happily provide a donation letter for your tax records.)
The Joe Val Bluegrass Festival music schedule promises a great weekend of music. Some of the best national acts in bluegrass will join us for the event, along with some of the best bands New England offers. Join Rhonda Vincent and the Rage, Frank Solivan and Dirty Kitchen, The Seldom Scene, Town Mountain and more...