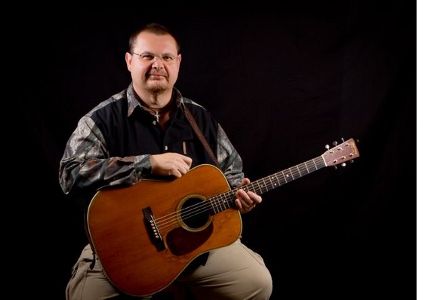 Junior Sisk will undergo surgery next Thursday, February 12, 2015, in order to fix a bulging disk in his neck that is causing a pinched nerve in his right arm and fingers. Sisk says that he will not be canceling any shows, and plans to be back on stage March 6 and 7 to perform at Bluegrass on the Beach in Lake Havasu, Arizona.
Sisk regrets that he will be unable to attend the SPBGMA Annual National Convention in Nashville this weekend. Doing so is a highlight of his band's year, and he says that it is always an honor to be nominated for the SPBGMA Bluegrass Music Awards. He is especially sorry that he will be not be able to participate in the tribute to the late Dixie Hall, whose songs he had the pleasure of recording several times.
Sisk's wife Susan says that she will post updates as to his condition via Facebook [1], and thanks friends and fans for their thoughts and prayers over the next several weeks.
One of today's top voices in bluegrass, Junior Sisk has won the acclaim of fans and critics alike for his hard-driving style and commitment to the traditional sound. His distinctive, lonesome vocals earned him the honor of being named 2013 IBMA Male Vocalist of the Year. Hailing from southwest Virginia, the epicenter of traditional bluegrass music, Sisk and his talented band continue to lead the way in keeping those beloved sounds alive as evidenced by them recently being named SPBGMA's 2014 Best Bluegrass Band Overall.
Sisk just recovered from another minior accident [2] last October where he injured his hand. Fans are hoping for a speedy recovery and no more surgery for a very long while.