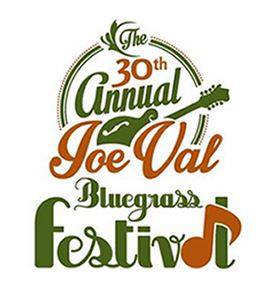 Join the Boston Bluegrass Union as they celebrate the legacy of the late Joe Val with three big days of indoor bluegrass at the Sheraton Framingham Hotel. They have a great lineup of national and regional talent, expanded workshops, Kid's Academy, music vendors, and round-the-clock jamming. Their 2006 event won the coveted "Event of the Year" award from the International Bluegrass Music Association. 2015 is the 30th Anniversary of this wonderful event.
The 30th Joe Val lineup includes Rhonda Vincent & the Rage, The Del McCoury Band, Della Mae, Zink & Company, Seldom Scene, Laurie Lewis and the Right Hands, Frank Solivan and Dirty Kitchen, The Kathy Kallick Band, The Roland White Band, Danny Paisley and The Southern Grass and many more!
The festival will again feature workshops. The festival hosts paid Master Class and Fast Track! classes, held during the day on Friday (before the festival begins). We also offer free instrument, vocal, jamming, and music business workshops during the festival.
There is also the Kid's Academy for aspiring musicians for ages 5 through 17 to take instrument workshops from professional musicians Friday evening to Sunday morning, and then perform on the main Stage Sunday at 12pm. A great learning experience for all. The Kids' Academy is a once-a-year event each February, but there's also an ongoing kids' jam! Both are open to all school age children and teenagers through high school, and offer an opportunity for kids to learn and play in a relaxed, challenging and fun environment.
The Boston Bluegrass Union (BBU) is pleased to announce the BBU Heritage Awards. These awards are presented each year at the festival by the BBU to honor those who have made substantial contributions to furthering bluegrass in New England. The 2015 winners will be announced shortly before the festival event.
Always a favorite and always entertaining, the annual Joe Val Bluegrass Festival is where February bluegrass is happening.