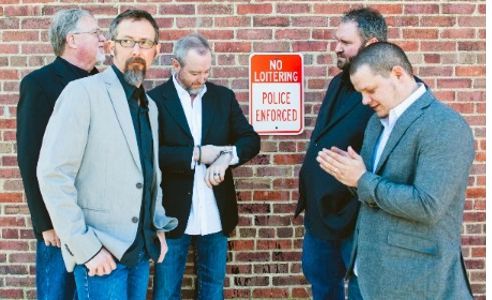 This has been an incredible year for Balsam Range, and as always, the guys give credit to their avid fans. To say thanks, the band is offering a gift to members of Balsam Nation. A free membership to Balsam Nation is available to all fans of Balsam Range. Members receive unique benefits, free music and more, from the award-winning band.
"All we know how to do is play this music, so music it is," says Tim Surrett of Balsam Range.
Recorded at the CD Release Concert at the Isis Theatre in Asheville, NC back in the summer, the band is offering an exclusive live version of FIVE as a free download. The show is absolutely untouched and raw. There are plenty of things on this recording that only happen at a live BR show: the laughs, musical highlights, and surprises!
"It's not perfect and refined, but then again, neither are we! It's Balsam Range as we are," according to Darren Nicholson, mandolin player and vocalist.
"Thank you all so much for your continued friendship and support. We love you, and we're proud to have you in Balsam Nation!"
  ~ Buddy, Caleb, Darren, Marc, Tim