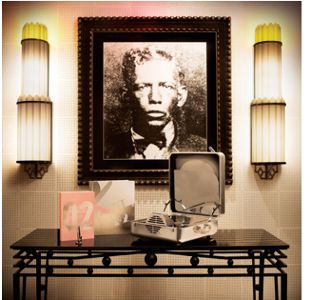 Next Tuesday October 28th, Yale University's Dept. of African American Studies will host a roundtable discussion entitled 'Exploring the Rise and Fall of Paramount Records,' featuring Jack White, Greil Marcus, Dean Blackwood, Scott Blackwood, Adia Victoria, and Daphne Brooks. Together, they'll unpack Paramount's curious tale and celebrate the release of Volumes 1 & 2 of 'The Rise and Fall of Paramount Records 1917-1932,' an epic omnibus jointly released by White's Third Man Records and Revenant Records.
The program will feature a dynamic conversation between roundtable participants and highlight a profound listening experience as each participant plays a selected song in its entirety and discusses its deeper implications and dimensions. This is a free event, and seating will be first come, first serve. More info attached.
America's greatest label, Paramount put to wax some of the most important recordings from artists like Son House, Louis Armstrong, Charley Patton + hundreds more. Vol I of 'The Rise & Fall' came out last year and was hailed as "spectacular" (New York Times) and "unprecedented" (Rolling Stone). Vol II is out Nov 18th.
Roundtable discussion featuring:
Jack White (Third Man Records, 'Lazaretto')
Greil Marcus (Rolling Stone, The Believer, The History of Rock 'n Roll in Ten Songs)
Dean Blackwood (Revenant Records)
Scott Blackwood (Revenant Records)
Adia Victoria (Oh Wow Dang Records)
Daphne Brooks (Professor, African American Studies & Theater, Yale University)