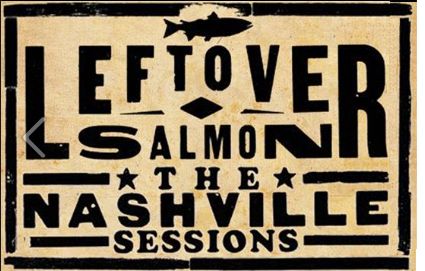 It is only a few days away from celebrating 15 Years of The Nashville Sessions at the historic Ryman Auditorium! We are thrilled to announce some special additions to the lineup: Del McCoury, Ronnie McCoury, Rob McCoury, Darrell Scott, Col. Bruce Hampton, and Elizabeth Cook. This will be an exciting and wonderful night! Here is an interview with Vince [1] about the special evening ahead.
Bring 15 Years Of The Nashville Sessions Live From The Ryman To Your Home. Help bring this historic night of live music to living rooms around the world! With your help, this one-of-kind concert experience could be webcast live from the legendary Ryman Auditorium in Nashville, TN. There are some exclusive items being offered to those who pledge. Our good friends at Music City Roots will be bringing their A-team along with full HD production to capture the night! By pledging, you could help make this live HD webcast a reality [2]. In addition Leftover Salmon will be donating a portion of the funds raised to the Americana Music Association!
On September 15th, Leftover Salmon will assemble an all-star cast which includes John Bell (of Widespread Panic), Sam Bush, Taj Mahal, Bill Payne (of Little Feat), Jeff Coffin (of Dave Matthews Band), Elizabeth Cook, and many more amazing musicians! 15 years ago LoS was joined in the studio by many of these musicians to record their most treasured album to date, The Nashville Sessions. Years later, they are excited to recreate this album in a live setting. Many music fans out there won't be able to join in on this special evening in Nashville. This is why the band wants to bring the show to you!
At the Ryman, Leftover Salmon will also be releasing The Nashville Sessions [1999] on vinyl for the first time. A limited pressing of 1000 copies will only be available for purchase at the Ryman or by pledging. This double vinyl set includes a special track featuring Col. Bruce Hampton, which has been aging in the vault for the past 15 years!
You can be the first to download "Bluegrass Pines," one of the new songs off Leftover Salmon's forthcoming studio album for a pledge of $5. This track was written by Bill Payne of Little Feat and Grateful Dead lyricist Robert Hunter. Be the first to hear it!
Please join Leftover Salmon in helping make this webcast a reality. If the goal is reached, this unique performance will be broadcasted to the world. So, pick up one of these great offerings, and mark your calendar for a special night of entertainment on Monday, September 15th right from the living room for your home!
Recording The Nashville Sessions was like a musical fantasy island for us. We'd have Earl Scruggs come in the morning, Taj Mahal in the afternoon and Waylon Jennings the next day. We were loving it. It's still dreamlike thinking about it years later. I sure treasure having had the chance to play with such iconic figures, especially those who have passed on, including our brother Mark Vann. I'm going to savor the chance to make music with the great cast of characters assembled at the Ryman that night. Life is short. Art is long.
  –Vince Herman