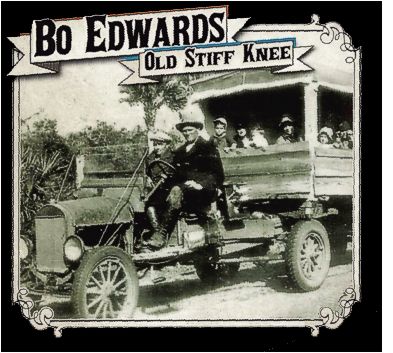 Musically speaking, it's been a slow ride (and somewhat a whirlwind, too) for Georgia native Bo Edwards, who celebrates the release of his debut single "Old Stiff Knee", an original tune blurring the boundaries of Bluegrass, Country, Gospel, and Americana. Using a cherished Edwards family photo from 1927 as the front cover and his conceptual "bad wheel" wheel as the back, Bo invites you to ride along with the old farmer, who's seen his share of life's trials.
Bo lives in Watkinsville, Georgia, where he has resided for the past 27 years. An avid music lover all his life, it was only the past decade that saw him begin to play fiddle, song-write (solo, as well as with collaborators), and eventually sing out some of his original material. This tune in particular has proven a local hit for him, prompting its professional production.
Recorded in Madison, North Carolina, at D & K Studio (Dicky Minor) and produced by Nashville veteran Ray Edwards (no kin), it's a recording worth checking out. It is now available on iTunes. Physical copies may be obtained through CD Baby, Amazon.com, or by contacting Bo directly.