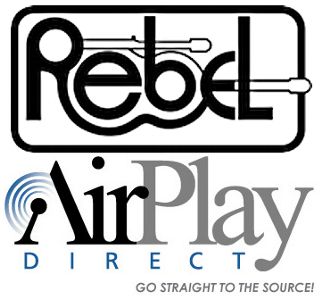 The AirPlay Direct team is excited to be partnering with Rebel Records to exclusively release their incredible and extensive catalog to global radio.
"It is a real honor to be partnering with the Mark and the Rebel Records team to digitally take this historic catalog to global radio for the first time. Our radio station members, and their listeners are in for a real treat!" commented Robert Weingartz – Chairman & Creator, AirPlay Direct.
"It's been a pleasure working with AirPlay Direct!! We are not only sending out new releases to programmers and stations all over the world, but also introducing them to our extensive catalog as well. This is revolutionary!"
  -- Mark Freeman, President, Rebel Records
Rebel Records is widely regarded as the preeminent label for traditional bluegrass music. The company was founded in 1960 and has introduced many of the most important artists of the genre, from the Country Gentleman and Seldom Scene to the Steep Canyon Rangers, Blue Highway, Lonesome River Band and IIIrd Tyme Out. In addition to its cutting edge presence in contemporary Bluegrass, the label has also been a home for legendary traditional artists like Ralph Stanley, Dave Evans and Larry Sparks. The extensive Rebel catalog includes much of the best work of the following key artists: Ralph Stanley, Del McCoury, Rhonda Vincent, Keith Whitley & Ricky Skaggs, Tony Rice, J.D. Crowe, Claire Lynch, Paul Williams and many others.
AirPlay Direct is an artist marketing, promotion, and education platform that delivers premium digital services and is the leading secure digital file transfer system for the music industry. We are a centralized, professional eco-system that connects artists, labels, radio stations, as well as equipment and services. All of our subscribers are qualified music industry participants. We have a national and international reach of 9,000+ radio station members in 90 countries with over 38,000 artist / label members. We give direct access to the primary target market of artists, musicians, labels, and radio stations of all musical genres. AirPlayDirect.com