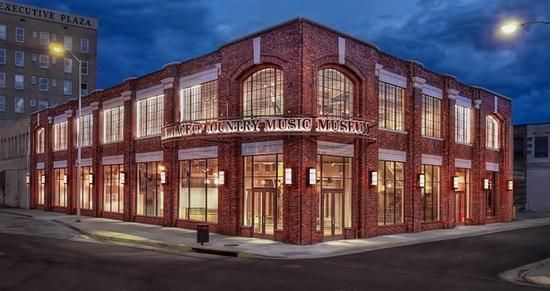 The dream that began years ago is finally on the horizon. The Birthplace of Country Music's museum is scheduled to open August 1, 2014 in Bristol TN/VA. Referred to as the "big bang of country music," the 1927 Bristol Sessions changed the industry forever. The Birthplace of Country Music Museum, in affiliation with the Smithsonian Institution, will tell the story of Bristol's musical heritage and its impact on the world.
We have watched as the fundraising began, through staff changes, more promotion and grants, work, more work and even more work by such a dedicated staff to see this project to fruition. The 24,000 square foot facility, located in Historic Downtown Bristol, houses 12,000 square feet of exhibit space, a rotating exhibit gallery, music mixing and listening stations, multiple theater experiences, and interactive, technology-infused media. The museum will also host live, year-round performances and educational programming.
The entire project wouldn't have even been possible if it had not been for that eventful day in late July, 1927, Ralph Peer, a record producer and talent scout for the Victor Talking Machine Company of Camden, New Jersey, came to Bristol, Tennessee to record some of the region's music. The result of those recordings, commonly called "The Bristol Sessions", is what we now call the Big Bang of Country Music.
The new museum captures those priceless moments and recordings of the Carter Family, Jimmie rodgers, Ernest V. Stomenam and others. Those early recordings were what brought country music out of the shadows and into the music scene of America. No longer a product of the Appalachian mountain music, radio allowed the music to flourish across a wide part of America and eventually, the world.
The state of the art museum will have advanced exhibits and displays, educational and entertaining programs, music recording facilities and more. Bristol has been the center of this great event and the museum will finally give the community a wonderful method to share the knowledge, emotion and music to the visiting public making Bristol an even better place to live.